ENTREPRENEUR'S CORNER
The Wine Industry's Leading Ladies
By Bailey Beckett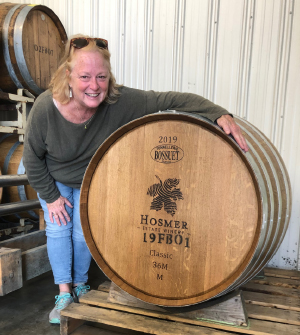 Raise a glass to these ladies who possess the entrepreneurial spirit of women in wine. These dynamic women—scholars, aviators, creators, med-school grads, and mothers—each have unique stories. In a traditionally male-dominated industry, these entrepreneurs are making waves in New York—and nationwide.
MAREN HOSMER
MAREN HOSMER has over four decades of experience in the wine industry. She co-owns Hosmer Estate Winery with her husband, Cameron in the Finger Lakes. Together, they've built a legacy of sustainable farming. Their son, Tim, heads up vineyard operations. His leadership is complemented by a fem-forward team—with many pivotal leadership roles held by dynamic women. The Hosmer Estate Winery's 2020 Dry Rosé of Cabernet Franc is an aesthetic delight—a breathtaking deep-rose color—due to its signature 24-hour cold soak. With a covered patio, indoor tastings, flights, and events—a visit to The Hosmer Estate Winery is the perfect way to way to mingle your time with the joys of the vine. Info: hosmerwinery.com
COLLEEN HARDY
COLLEEN HARDY is an international wine maven. She and her husband founded Living Roots & Co. in 2016, and split their time between their two wineries—Upstate New York (Colleen's hometown) and South Australia (Sebastian's hometown). The Finger Lakes winery is celebrated for its rich white and sparkling. With recognition in New York Wines, Wine Spectator, and Forbes, Hardy and husband remain grounded and humble—with an elegant, approachable vibe at their tasting room in Rochester's Neighborhood of the Arts. Whether you're looking for an educative sip or one of their curated wine dinners, Living Roots is a vine-to-table gem. Info: livingrootswine.com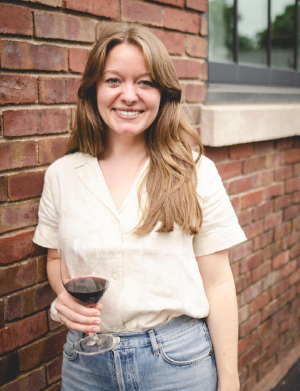 KERITH L. OVERSTREET
KERITH L. OVERSTREET is a one-woman operation and the force behind Bruliam Wines. Her Dad promised her that she could then do whatever her heart desired if she completed medical school. Her heart was drawn to wine, so she completed medical school at the University of Rochester—and residency and fellowships at UCSD before enrolling at UC Davis to study enology. "I stepped onto the crush pad that first harvest and fell in love with winemaking's magical elixir of science, artistry, microbiology, tradition, culture, and history," she says.
Overstreet—even with her limitless abilities—is quick to shine a light on the important role that her family's support has played. She believes women bring balance to their wines. As she says, "Every day we women winemakers balance families, passions, creativity, and dedication with our professional craft. And that balance is different for every wine, encompassing varietal, tannins, oak, acid, and flavors."  Wine connoisseurs agree. Info: bruliamwines.com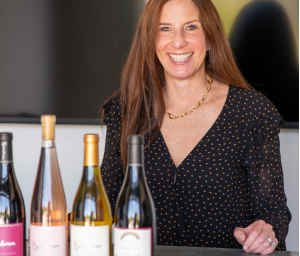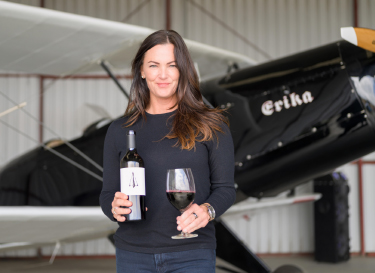 SHANNON O'SHAUGHNESSY
SHANNON O'SHAUGHNESSY is an avid pilot that creates the flightpath for her 2016 launched wine label, Aileron. Her roots run deep. Decades ago, she helped her family launch O'Shaughnessy Wine Estate. "I've been fortunate to have started my career in the wine industry surrounded by inspiring women who owned successful wineries, including my mother, who founded O'Shaughnessy Estate Winery in the late 1990s. Because of those pioneering and successful female vintners, I knew I could do it on my own."
Now O'Shaughnessy runs the show with an agile team of wine crafters, vineyard operations experts, and marketers. O'Shaughnessy and the team are looking to connect with adventure enthusiasts through tastings and unique wine experiences. This comes as no surprise since O'Shaughnessy lives by example through her piloting adventures. An Aileron, you see, is a trailing edge on an airplane wing. It's used for balance, she remarks. "To navigate the flight path of life, we all need an Aileron. It's the little wing that helps steer us in the direction we want to go, to explore further and seek true happiness." Info: aileronestates.com
JULIE ADAMS
JULIE ADAMS has a sweet gig as CEO of Oliver Winery—one of the 30 most prominent wineries in the U.S., which also features a fruit-forward collection of top-rated wines. On the importance of shining a light on women in the wine industry, Adams feels that "there are so many phenomenal women in our industry making great strides. They don't get near enough credit." Adams goes on to say, "It's important for women to empower and to support one another, and the first step is recognizing them and the amazing wineries they are leading." Info: oliverwinery.com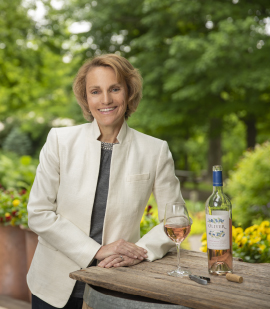 RACHEL MARTIN
RACHEL MARTIN studied at The University of Bordeaux's School of Enology and built her Oceano Wines from scratch. Spanish Springs Vineyard—her Chardonnay grape source—is arguably the closest vineyard to the ocean. It sits below the fog line in California—south of San Luis Obispo, owned by Henry Warshaw. She visited there in 2016, by Warshaw's invitation, and immediately made a verbal contract for six tons of Chardonnay (later adding Pinot Noir).
Martin—along with the industry as a whole—is constantly navigating the environmental challenges of wine growing. She likes to pair her "2018 Chardonnay with briny oysters from the northeastern states of New York, Connecticut, Massachusetts, and Maine." On her website, she offers a variety of seafood-centric recipes and pairings, "such as langoustines and Arctic char, with lower tannin, high acid red wines like our Pinot Noir or Nebbiolo from the Langhe region of Italy." Info: oceanowines.com