Emily Roebling
How She Saved The Brooklyn Bridge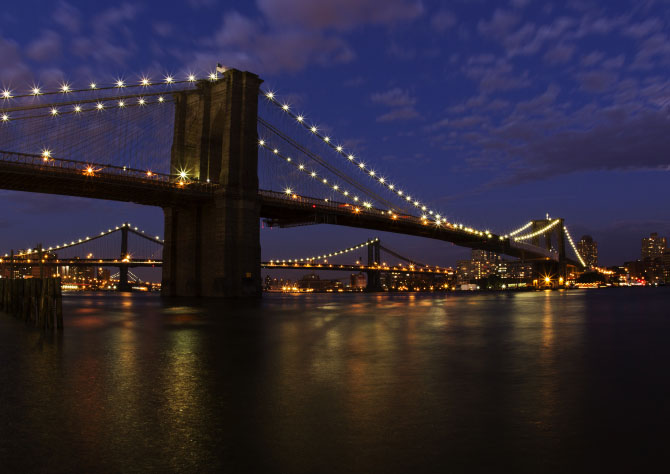 By Marian Betancourt
On a snowy December day, ground was broken for the Emily Roebling Plaza. This two-acre site at the base of the Brooklyn Bridge completes the 10-year project reclaiming a 1.3 mile stretch of once dilapidated industrial waterfront along the East River that has been transformed into a landscape of lawns, promenades, playgrounds, sports facilities, and the popular Jane's Carousel.
"When we went to the community planning board to ask what they thought for the final section, we heard very loudly about the need to pay tribute to Emily," said Eric Landau, president of Brooklyn Bridge Park Commission. The new plaza is the area Emily Roebling used as her "office" for 11 years, meeting daily with engineers, workers, and supervisors carrying out her husband Washington Roebling's role as chief engineer. Caisson's disease had left Washington partially paralyzed, nearly blind, and bedridden. His father, John Roebling, the bridge creator, had died earlier of tetanus because of his foot being crushed between the dock and a ferry boat.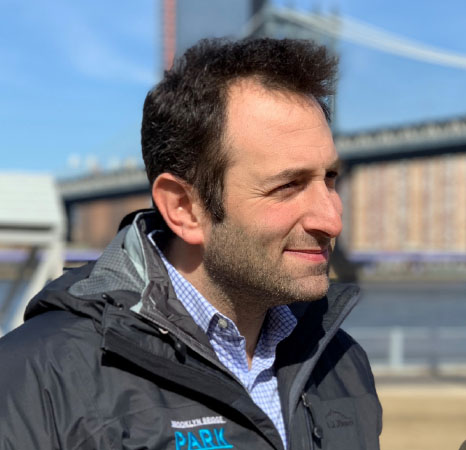 AN EYE TOWARD THE FUTURE
Emily was well educated in science and academics and was quickly able to step into her husband's role. Two years before completion, she led the trustees across a five-foot-wide plank walkway over the East River. When they reached the Manhattan side, the trustees, several clearly nervous on this "walk," gave Emily and the bridge a Champagne toast. By the time the bridge was finished in 1883, Emily, now 40, had become the public face of the era's most massive engineering and construction project to be forever known as the Eighth Wonder of the World. Just before the official celebration, Emily with her teenaged son John, again crossed the bridge, this time in a carriage carrying a live rooster in her lap as a symbol of progress and prosperity. The workers stopped to cheer and lift their hats as she passed by. Most of the people involved in creating the bridge realized that Emily was the one who got it built. Even the press knew but hesitated to state clearly just what her role had been, for it was so far outside of society's ingrained notions of womanhood. The extent of Emily's work was never officially recognized except for thanking her for being a loyal helpmate to her ailing husband.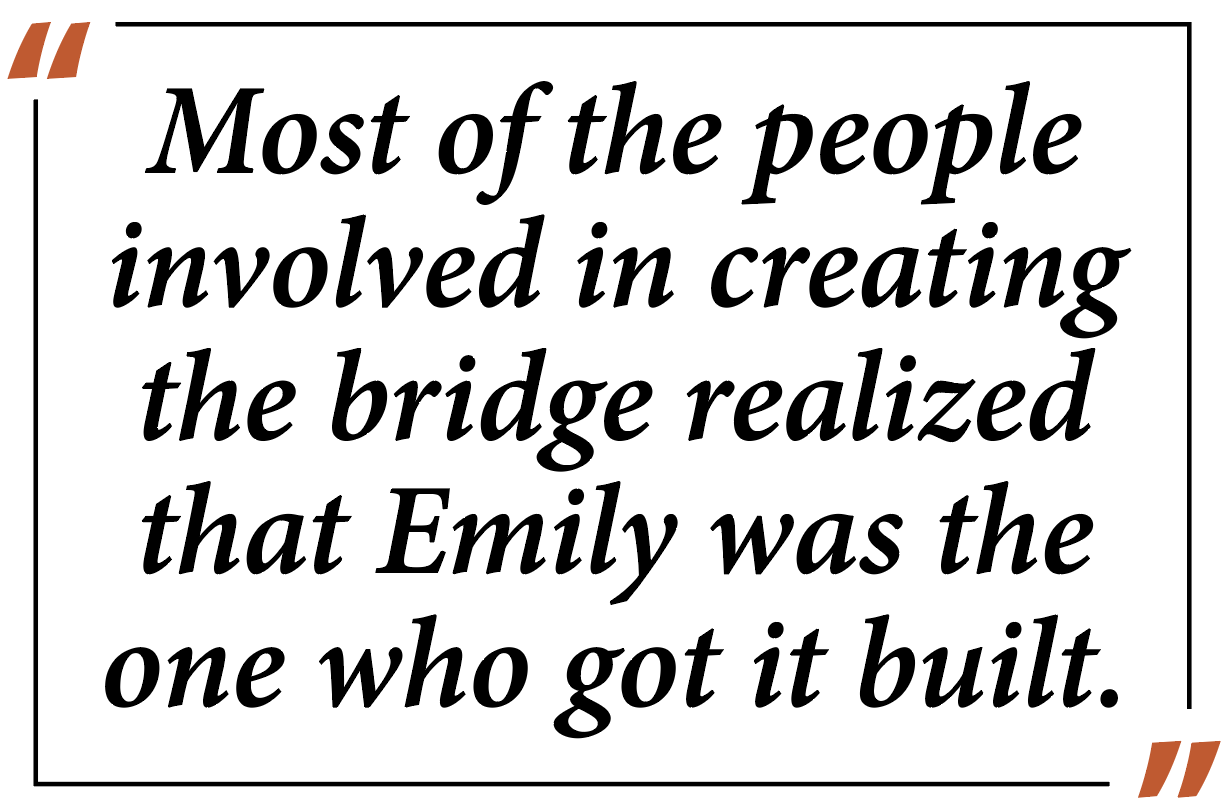 A SUFFRAGETTE
After her accomplishment, Emily did not "settle down" into a conventional married woman's role at home near the Roebling Iron Works in Trenton, New Jersey. Long active in suffrage, Emily chaired the state committee gathering data on women employed outside the home and worked with New Jersey's officials planning their exhibition at the 1893 Columbian Exposition. In 1899, a 56-year-old Emily graduated from law school at New York University and won the $50 first prize for her essay, A Wife's Disabilities, which she read to a "stunned" audience. She proposed eliminating laws discriminating against wives and widows. "Married women are the equivalent of idiots and slaves," she wrote, "and property should belong to both partners equally." Washington attended the graduation but responded to a reporter inquiring about his wife's prize-winning essay, "I never heard her essay until tonight, and I do not agree with one word she has said."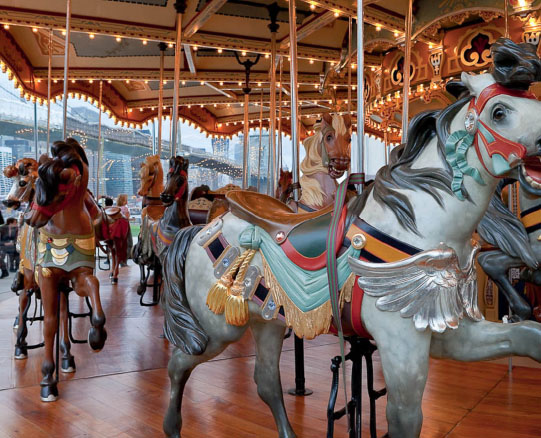 Three years later, on February 28, 1903, Emily died of stomach cancer. Although Washington never fully recovered from caisson's disease, he remarried and lived to be 89. Were it not for her son saving her letters, we would not know about Emily's inner feelings as expressed in this 1898 letter to her son: "I am still feeling well enough to stoutly maintain against all critics (including my only son) that I have more brains, common sense, and know-how generally than any two engineers civil or uncivil that I have ever met, and but for me, the Brooklyn Bridge would never have had the name of Roebling in any way connected with it! It would have been Kingsley's Bridge if it had ever been built! Your father was for years dead to all interest in that work
Mayor Bill DeBlasio and Emily's great-great-grandson Kriss Roebling, who lives in the community, spoke at the groundbreaking. Set to open at the end of the year, the new plaza will be furnished with benches, trees, and lawns, offering a beautiful area to enjoy the waterfront and think about what Emily accomplished for us all.