PAWS DOWN, TAILS UP
A Mother Of A Gift List
By Adrianne Frost
With pet moms in mind, we selected the best gifts to celebrate life with our fur kids. For walking, styling or re-energizing as we experience our new normal, we've got the goodies that make it all so much more rewarding.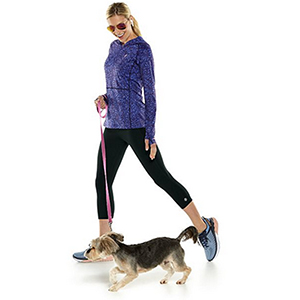 Ain't No Sunshine
The Tempo Hoodie and High-Rise Asana Yoga Capris is colorful and practical choice for a stroll with the pup. These stylish pieces are UPF 50, to protect mom from ultra-violet rays. They come in a variety of colors and sizes. Gorgeous walk wear for all dog moms and it's sun safe too! Info: coolibar.com.
---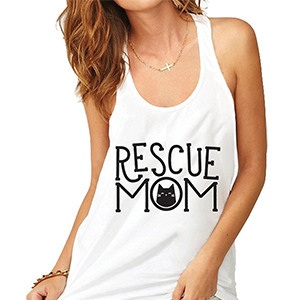 Cat Got Your Fun?
Meowington message tees are adorable. Cat and dog-loving moms will be thrilled to own one. Made of soft spun cotton they are cozy and comfy. Guaranteed to turn heads and make you smile. Info: chewy.com.
---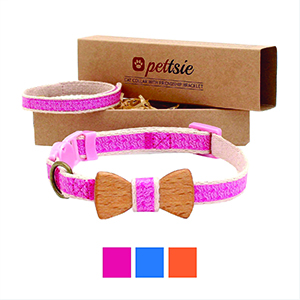 A Bond For Life
Gift-ready, this boxed cat or dog collar set comes with a matching mom-friendly bracelet made of 100 percent natural lightweight cotton. Pick your favorite shade or print, from classics to pretty pastels. It's a paw-fect way to share a special and fashionable connection with your furry BFF. Info: pettsie.com.
---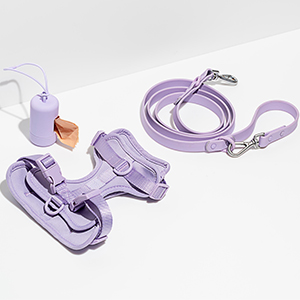 A Walk on The Wild Side
For safety and security, check out the Wild One Walk Kit in stunning lilac, the prettiest shade of the season. Including everything a pup needs for a perfectly secure and stylish walk: The Walk Kit comes with a signature dog harness paired with a color-matched leash and poop bag carrier. Info: wildone.com.
---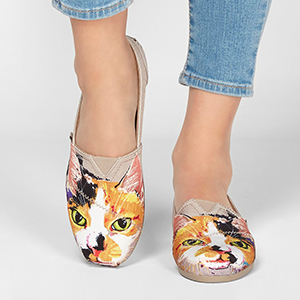 Bobbing for Charity
Let's not forget mom's tootsies when we're talking walks. For cuteness and comfort, get a pair (or two) of these soft-as-a-cloud Bobs shoes. The dog-design styles are available in slip-on and lace-up fashions featuring a memory foam insole. But best of all, every purchase helps save a shelter pet's life. Info: skechers.com.
---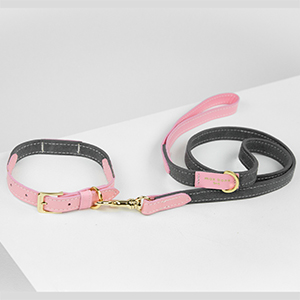 CHIC PINK
Here's a nifty, limited-edition collar and leash design from Max Bone in collaboration with doggy influencer Ella Bean. The soft pink evokes a cool chic look and will spruce up any midday outing. Info: max-bone.com.
---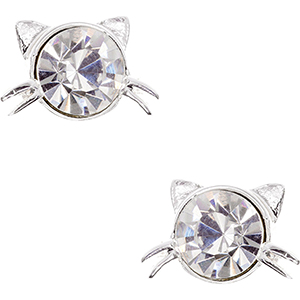 Impaw-sible sparkle
This playful jewelry line has something for every pet mom from rhinestone paw necklaces to kitty studs. These accessories truly show the bond between pet and their human best friend. A great gift for the jewelry buff. Info: chewy.com.
---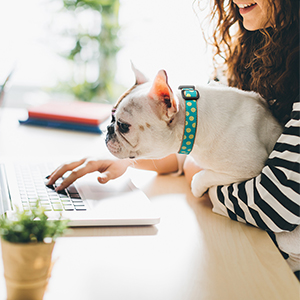 HARD DAY'S NIGHT
Moms working from home need a most fashionable assistant. Up Country has pet parents' support staff under control with a selection of playfully patterned collars with matching leashes. Polka dots deliver a fresh take on collaboration this season. Info: upcountryinc.com.
---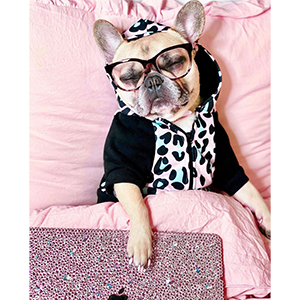 Dogz In The Hood
Every pup needs a hoodie that turn heads! And every dog mom would be proud to walk her (or him) in these fun looks from Frenchie Bulldog. The styles aren't just for your brachiocephalic buddies though; they rock on any small breed! Their selection is endless. Info: frenchiebulldog.com.
---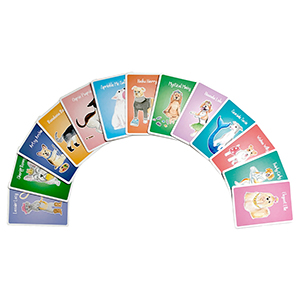 Winning Hand
Doglandia playing cards are a fun deck suitable for five different card games. Plus, all the ones you come up with yourself! Great for pet moms and moms of little humans, too. With engaging doggie illustrations, you'll always be a winner. Info: amazon.com.
---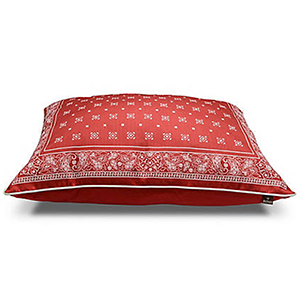 Relax Into Dog-ma
With this oversized Pillow Bed, you're giving the gift of comfort and helping dogs in need! "Fueled by Miranda Lambert," Mutt Nation gives shelter dogs a hand in finding new homes. Info: muttnation.com.
---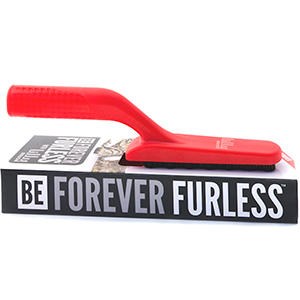 Don't Split Hairs
This Lilly Brush is ideal for pet moms tired of dealing with the mess that shedding creates. Every owner has a pet hair issue, whether it's on the couch or on clothing. This brush gets rid of unwanted fuzz in every corner of the house. We've tried it. It really works! Info: lillybrush.com.
---
Paws-itively Delish!
No party can ever have enough treats. Now mom will be the hostess with the mostest when she brings out cookies made with the Le Dogue Paws and Bones mold. For the multi-tasking mom, these molds can also be used for ice at any soiree. Info: chewy.com.
---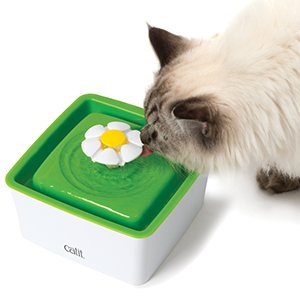 MEOW MASTER
Some cats only drink from their human's glass of water, others refuse to drink from any vessel and meow until you turn on the tap. But thoughtful fur moms will love this Catit Flower Fountain, it comes in cat and kitten sizes. We're sure it will solicit a meow of approval. Info: catit.com.
---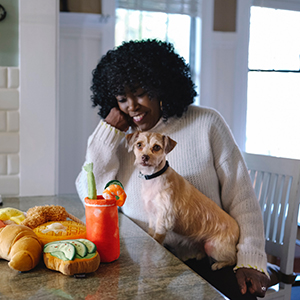 For The Ladies Who BRUNCH
It's a fact: no pet can have enough toys. Just ask them! Pet moms will adore these fun brunch toys from P.L.A.Y. After all, they're quite the afternoon snack. And, they'll keep a dog busy when mom needs a break! Info: petplay.com.
---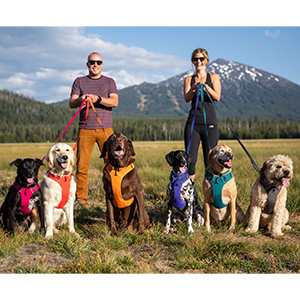 RUFFING IT
For the more outdoorsy dog mom, look at these beauties from Ruffwear. This performance gear is a must for "outdoor adventurers and their human companions." Whether it's a track jacket or cooling vest, enhance those doggy adventures to the max! Info: ruffwear.com.