BITS & BAILEY
The Who, What & Wow Of The Luxe Scene
By Bailey Beckett
It's Bailey's favorite time of year! The air is filled with holiday cheer. Snowflakes are falling and mail boxes are snug Christmas wishes. I admit, I'm a few years late in sending mine, so this tasty column will need to suffice. And, of course, there's plenty of morsels to keep Santa plump with glee. So, rejoice dears and spread the cheer.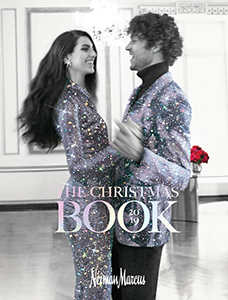 THE ULTIMATE CHRISTMAS LIST
The best gift under the tree is a catalog about gifts to put under the tree. That's right, the beloved Neiman Marcus Christmas Book and its legendary Fantasy Gifts have arrived … and are they ever! "For the 60th anniversary of Fantasy Gifts, we've pulled out all the stops—both with the gifts themselves and the way we're unveiling them to customers," said Lana Todorovich, Neiman's President and Chief Merchandising Officer. Mission Accomplished! Among this year's offerings?
• We'll start with my favorite: a 007 Aston Martin designed by Bond himself, Daniel Craig. The limited-edition DBS Superleggera comes in inky blue and features a powerful twin-turbo 5.2-liter V12 engine. The gift also comes with an all-platinum Seamaster Diver 300M OMEGA timepiece and tickets to the world premiere of No Time to Die coming out in 2020. And it's priced appropriately at $700,007.
• I'm also fascinated with the gift of Kim Kardashian's make-up artist Mario Dedivanovic, who will glam you up for an hour, share his favorite products and make you the star of a video for his Instagram. The package includes travel to and from his studio, first class. For $400,000, it better be!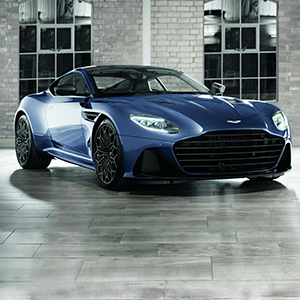 • Perhaps you would like to rub elbows with the celebrity elite at New York Fashion Week. As a guest of Neiman Marcus, you'll get front row seats to all the hottest shows, and a look from each designer. The gift includes travel, accommodations, styling, glam and everything in between. The $250,000 is steep, but this is a present that can't be bought (until now!). Of course, you'll need something truly fabulous to wear, so why not splurge. For $125,000, designer Louboutin and his artisans will craft a bespoke pair of shoes just for you (with an original sketch!), in addition to gifting you five pairs from his collection, all from his famous boutique on rue Jean Jacques Rousseau. The package also includes dinner at Michelin-starred Restaurant Divellec, a show at the legendary Crazy Horse cabaret and accommodations at the Mandarin Oriental Hotel Paris.
• If Louboutin's are not your jam, consider sneakers from Jeff Staple, the hottest name in street footwear. The $110,000 package includes travel to Tokyo to meet the designer, eight pairs from his collaborations, and a VIP stay in the city, including dinner with Jeff at Narisawa, shopping in Ginza and Shibuya and accommodations at the Aman Tokyo.
Info: neimanmarcus.com/c/gifts-fantasy-gifts.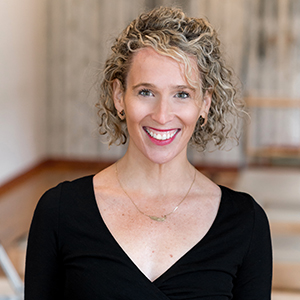 A GIFT THAT KEEPS ON GIVING
A far more practical gift, but no less fabulous, is a*line Pilates on Brooklyn's Carroll Street. The studio, founded by Carey Macaleer, is the hot/cool den for New York's finest: celebs, athletes, VIPs and well, anyone looking for improvement in strength, muscle elasticity, posture and alignment. "At a*line, we use a simple mantra: strength for life, which means using a classical Pilates approach tailored to each person's individual goals, every day of their lives," says Macaleer, a professional dancer who discovered Pilates at the young age of 12. "The sessions are an experience." a*line offers classes, private sessions, body training curriculums, and pre- and post-natal programs to strengthen the pelvis. Macaleer is known especially for her custom "Wellness Hour," a tailored Pilates workout with guided stretching, hand or foot MELT Method—which restores the body's connective tissues. "Pilates helps you to learn how to engage certain muscle groups that may not be firing so the body works evenly and systematically helping to improve balance, flexibility and deep core strength," says Macaleer. "A body with balanced strength and flexibility is less likely to be injured," she explains. "The Pilates body is long and lean." With a*line it's custom and fabulous. Info: alinepilatesnyc.com.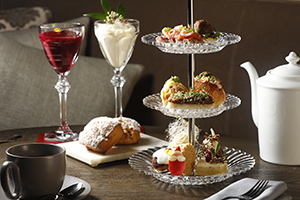 TEA FOR YOU
One of my favorite traditions this time of year is Holiday Tea at the Baccarat, the ultra-exclusive hotspot nestled majestically on West 53rd Street. Owning to its namesake's legacy, the hotel has imagined tea packages fit for royalty. The "Le Petit Prince" service, inspired by The Little Prince fable by French writer Antoine De Saint-Exupery, includes Ham and Cheddar Tartes, Comte Crepes, Gruyere Biscuits, Chicken and Waffles, a Chocolate Brownie Tree, Coconut Cake Pops, a chocolate brownie tree, coconut cake pops, Speculaas Snowflake and Almond Cake, best enjoyed with hot cocoa. There's also the "Christmas Carol" tea service, an ode to the 1843 classic by Charles Dickens featuring savories and sweets and warm house made scones. Info: baccarathotels.com.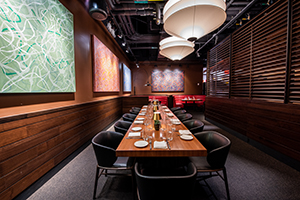 A YARN ABOUT THE YARD
Bailey admits he's late to the game here. Going all the way from the Upper East Side to a glittering shopping mall seemed redundant given his proximity to Madison Avenue. But I've been schooled during three recent trips to Hudson Yards, where I experienced its boutiques, restaurants and attractions (the outdoor Vessel installation is massive!) I was especially charmed by the Hudson Yards Grill, the new steakhouse from Chef Michael Lomonaco and the Himmel Hospitality Group. The large restaurant, modern, sexy and sophisticated, expertly marries a convivial bar (perfect for after work crowds), bustling dining room and open-air kitchen (which features a rotisserie with baby pigs slowly roasting underneath pineapples that drip juices onto the bronzed meat), plus a modern art-laden décor complete with painting by David Hockney. And the menu is contemporary, filled with American favorites like Prime Rib with Bone Marrow Toast, the Dry-aged LaFrieda Beef Burger, Grilled Pizzas, Lobster Rolls, and Nigiri and Maki Sushi from chefs who trained at Masa. It's the perfect post-shopping destination. Info: hudsonyardsgrill.com.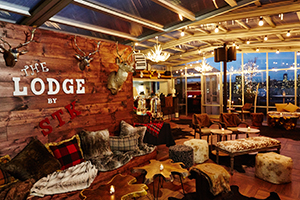 WINTERY NIGHTS
The Meatpacking District has renewed buzz (well hello, Hermes!), making it a must-stop during holiday shopping. Put a cherry on top of that sundae with The Lodge at STK Rooftop, a cozy, ski-chalet experience blending STK's award-winning menu with an ultra-chic ambiance and a mountain cabin-like setting. Not your daddy's steakhouse by any means, STK has distinguished itself across the country for its upscale setting, delectable menus, stylish décor and even live entertainment. And now, a boozy winter wonderland. Bailey will be by the fireplace and he'd like a Macallan 12 on the rocks (little cubes, please) with a splash of water. So, don't be late. Info: stksteakhouse.com/venues/nyc-rooftop.
CLINK TO PINK
Rosé Mansion, the wine tasting experience dedicated to the history and allure of everyone's favorite pink drink, is making the fizz festive with a "Holiday Explosion" (Dec 20th - 22nd ) experience. Mixing characters and ornaments from every holiday—Santa, Dreidels, even the Easter Bunny—along with sparkly surprises, the special event will also feature entertainment, crazy costumes and over-the-top decorations throughout the 14-room 32,000-square foot mansion. Info: rosewinemasion.com.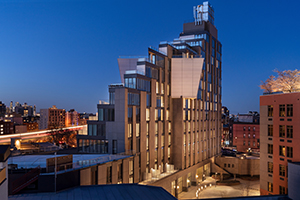 BROOKLYN BOUND
A favorite during the holidays is mixing holiday shopping with a stay at a cool New York hotel. What better way to relax than enjoy an inventive cocktail at the bar, cozy up by a fireplace, or just laze inside your room. Well, hold on, dear readers, because I found one … in Williamsburg, which isn't just for hipsters. Not with sleek hotels like Hotel Indigo dotting the skyline. The new boutique property brings a sleek design-forward vibe to the previously industrial neighborhood, a perfect blend among the warehouses and factories surrounding the area. With 187 rooms, including 25 suites, the hotel also features a pool complete with open-air sun deck (and fully stocked bar!). The piece de resistance: the dual-level Kitsch led by Executive Chef Chai Trivedi, boasting indoor and outdoor seating, al fresco dining, a playful menu and craft cocktails—all in a chic setting befitting the hipster mecca. The hotel, with skyline views of Brooklyn and Manhattan, is steps away from the city's most vibrant nightlife, dining and shopping. It's the perfect way to spend a night after shopping in Williamsburg's famous bohemian boutiques. Info: ihg.com/hotelindigo.