CAITLIN MEISTER
Changing The World Of Private Education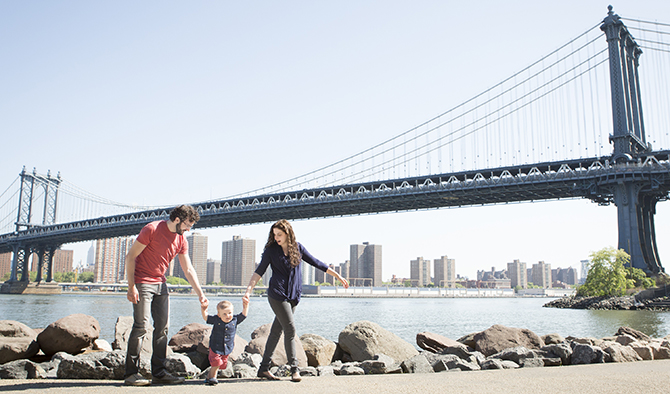 By Bailey Beckett
Molecules. They move. They bond. And they bounce. But do they dance? Yes, but only in private lessons with The Greer Meister Group, one of the most inventive, forward-thinking private tutoring and educational consulting practices in the Greater New York area.
Caitlin Meister, a Brooklyn mother of two who balances her work in education with a successful voiceover career, started The Greer Meister Group with some of the most diverse—and entertaining—tutors in the city. To wit: one of the group's math and science tutors, Chelsea Retzloff, is a trained chemist who also tours the world dancing with Shen Wei (founder of Shen Wei Dance Arts and choreographer of the Beijing Olympics opening ceremony). Such creativity is what sets Meister's group apart, and combined with a common sense approach—giving children the tools and skills now to overcome challenges and obstacles later—it's raising interest with parents throughout the city. Meister talked to New York Lifestyles about her company and her philosophies.
How did you get into the private tutoring/education field?
All of my early jobs involved teaching. I taught theater to kids and teenagers, I worked in a preschool, and I mentored and tutored. When I graduated from college, I pursued an acting career and found success in voiceovers—audiobooks, radio and television commercials, and animation. The work is artistically fulfilling, and I absolutely love it and would never give it up. So when I found myself really missing working with children, tutoring was a way that I could do both. Within the first year, I had a full schedule. The question then became whether to turn people away or turn it into a full-fledged business. I had the opportunity to learn from some inspiring artists and entrepreneurs, and I was exhilarated. One of my closest friends was tutoring for other practices at the time, and I asked whether she would join me. That was 10 years ago!
You've since founded The Greer Meister Group. What is your specialty?
The Greer Meister Group is a private tutoring and educational consulting practice with a focus on academic independence and perseverance. We give students the tools that they need to achieve their goals. We believe that tutoring should teach content and strategies that students can replicate to be successful independently—not only with a tutor by their side. If we've done our job well, we've put ourselves out of a job!
How are you different from other private tutoring firms?
Our tutors have interests and passions that go beyond just one discipline, which helps students free themselves from the limitation of thinking that someone has to be only a "math person" or only "an artist" to the exclusion of other fields. When we work with younger children who are just beginning to read, write, experiment, and explore math, we have to be engaging and adaptable. We all know that kids learn best when they're having fun. We also know that our biggest responsibility to our youngest learners is to foster a life-long love of learning; tutoring should never be a burden. We empower our older students with the tools that they need to persevere independently—all while meeting the goals the families set forth for us.
What is your definition of success?
I consider my work successful if we have given parents peace of mind and provided children with confidence to go into the classroom feeling supported and resilient, not inflexible and overwhelmed. Yes, I want my students to know the material, and I want more. I want my students to know that they have the tools to figure out anything new or unfamiliar. We also provide enrichment for students who need more challenge than they get in school. We want our children to have the internal strength and motivation to keep trying no matter how many times life challenges them.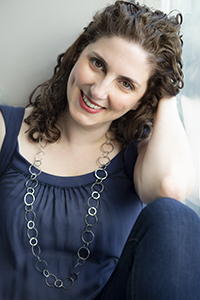 Caitlin Meister
Who is your ideal client?
We would always prefer to work with a student who is engaged in the process rather than one whose parents are pushing them into tutoring. The great news is that a majority of our students are with our practice because they have asked their parents for tutoring. Kids are savvy—they are aware of the benefits of tutoring, and they want it. Sometimes, the kids are the ones educating their parents about tutoring!
How has having your own kids influenced the way you tutor other children?
When I became a mom, I understood the intensity of emotion that parents feel surrounding their own kids. Before becoming a mom, I understood my clients' needs on an intellectual level. I also always trust a mother's instincts if she tells me that something concerns her about her child. It guides our work. I work with people's children, they invite us into their homes, and that is an honor and deserves the highest ethical standards and level of compassion. It's never "just business."
For more information on The Greer Meister Group, visit greermeistergroup.com.