ENTREPRENEUR'S CORNER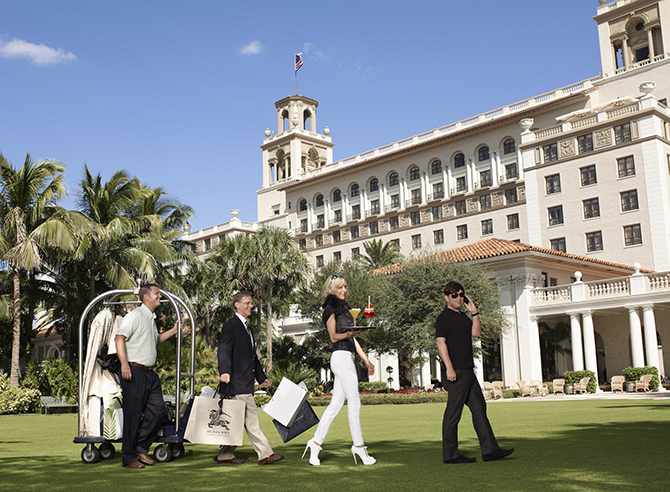 By Morgan Matlock
In just two-and-a-half years, Jeremy Murphy has turned his firm, 360bespoke, into an exclusive media agency in New York with a highly curated list of clients he proudly calls "a collection." From violinist and fashion muse Charlie Siem to opera star Lestyn Davies and UK-based skincare line Heaven by Deborah Mitchell (she does facials for the Royal family), his roster spans arts, fashion, beauty, and lifestyle.
Purposely boutique, he has been able to achieve high-value placements in Vanity Fair, The New York Times, The Wall Street Journal and other marquee media because "I have the most refined and talented clients. And I'm able to give them the 'bespoke' attention they deserve." In his 20 years in media, including 14 at CBS, where he rose to Vice President of Communications, Murphy has also developed a keen understanding of luxury, having written, observed and experienced it himself. New York Lifestyles caught up with the executive to get his take on the world of first class.
How did 360bespoke begin?
I had a lot of friends and colleagues in arts and luxury who were interested in PR, and I was looking for something new after more than a decade at CBS. The stars were aligned, so I just went for it.
With Charlie Siem (left) and Matt Czuchy (right)
What does your company do best?
Exquisite, quality placements and raising brand awareness elegantly. Also, we offer exclusivity. When we sign a client, say a luxury boutique hotel, we won't represent a competitor or anyone in your space. I'm frankly surprised some agencies do.
What is your definition of luxury?
It's different for everyone, but for me it's quality and craftsmanship, aesthetics and the intangibles that come with it: does it make you feel better? Look better? Is it transformative?
Where did you learn this?
I grew up middle class, so it didn't come until I turned 30 and started traveling for work. I began doing photo shoots around the world for the CBS magazine I created, Watch!, and from that perspective, I was able to see and come to live a unique lifestyle. But having been on the other side, there wasn't a moment I didn't appreciate or take for granted. Staying at the Hotel Plaza Athénée Paris is an experience you never forget. I spent some time there two years ago trying to write a book, which I'm still doing. It's from the perspective of their signature red brioche muffin, which sounds ridiculous but at least it's original. What did Diana Vreeland famously say? "Be best in your class or worst, but never be average."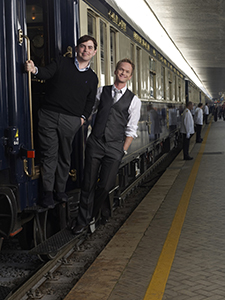 With Neil Patrick Harris
What's the most luxurious experience you've had?
Flying La Premier on Air France, which is their version of first class. I always dreamed when I turned 40 I'd wake up in Paris, and my first sight would be the Eiffel Tower. And so I booked a flight, and it was mind blowing from the start. You get to the airport, and a bellhop meets you at the curb and escorts you to the check-in area. From there you're whisked to their lounge where spa services, vintage wines, and gourmet food awaits. After this pampering experience, you're prompted to a private elevator which delivers you to a BMW—and the awaiting plane. I've never flown private, but I imagine this is pretty close.
How do you stay on top of your game?
You pay attention to everyone you meet, remember names and what people do, and then you're able to drop that into the conversation. Saying something about Colin Field at Bar Hemingway tells the people you are talking with that you do belong to their worlds. Through a family connection—certainly not on my merits!—I also was able to gain membership at this private club called 5 Hertford Street in London, and that's been an excellent resource for me because it's so exclusive. Being able to take guests there any night when I'm in London is something extraordinary. I have to pinch myself, though, that I'm even a member.
What's your style?
It depends on the day. At this very moment, it's cozy casual. I used to wear a suit and tie, but now it depends on the occasion. When I'm working I like something classic. Being a small business owner, you don't exactly have the budget to live a Bella Figura lifestyle, but I love the layered style of Brunello Cuccinelli, and I'm also a huge fan of the British dandy look of Tom Ford.
Who are your style influencers?
Charlie Siem, hands down. He is the epitome of style. I don't think I've ever seen a hair out of place. He gets all his clothes custom made and eschews labels because he doesn't want to be a walking billboard, which I admire. He is James Bond with a violin. I also have a dear colleague, Barry Alexander, who trains and manages classical musicians through Alexander Buono International, and he is always impeccably dressed no matter what the occasion. I think he wears a three-piece suit on weekends. He is what I aspire to.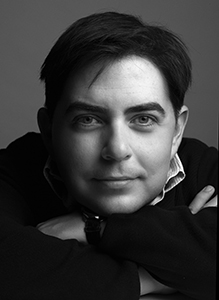 Jeremy Murphy
Where does one go in NYC to see and be seen?
That depends wholly on your age, taste, and income. I'm not the hotel rooftop kind of guy. And I'm not into glad-handing at Michaels, I never feel like I've made it to that level. I like the Polo Bar because it's classic, casual, and exclusive. I love the mystique of a hotel lounge. There's something so calming yet romantic about it. I just experienced Jacques at The Lowell Hotel and I'm entranced. And I can't get enough of jazz at Bemelmans in The Carlyle. The Cafe there is always a New York moment: I've seen Isaac Mizrahi perform there twice now, and Buster Poindexter three times.. But "off hours" I can't resist a burger at JG Melon. Their cash-only policy is annoying, though. Who carries money?
What is your idea of heaven?
A vineyard in Provence, where I would host friends and family with lazy wine dinners. Reading, writing, sleeping, eating. And only 20 people will know how to reach me through an AOL dial-up account with a modem that screeches. No more smartphones. I was never that smart anyway.
For more information on 360bespoke, visit 360bespoke.com.