THE ART OF THE SCALPEL & SYRINGE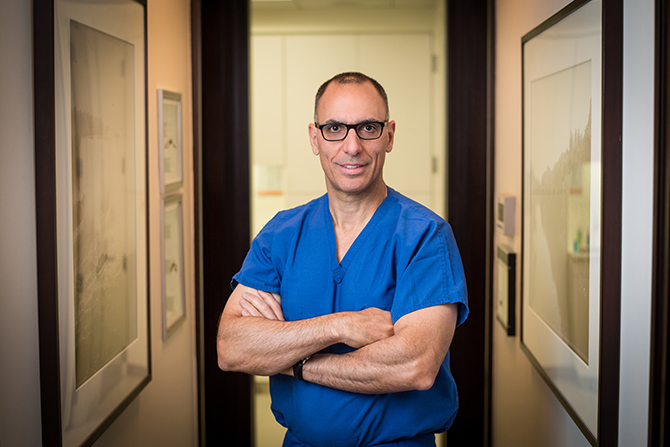 By Ruth J. Katz
The prestigious address 740 Park Avenue is arguably regarded as among Manhattan's toniest, if not the most prestigious. It was not accidental that when Dr. Stafford R. Broumand, a board-certified plastic surgeon, was hunting for office space for his practice in 1993, he was delighted to secure a suite at 740. Thus was born 740 Park Plastic Surgery. Dr. Broumand, with an Ivy League pedigree, trained in plastic surgery at Massachusetts General Hospital/Harvard Medical School and completed a fellowship in burn reconstruction at Massachusetts General Hospital/Shiners Burns Institute and held another fellowship in cosmetic and craniofacial surgery in France at the Collège des Médicines des Hôpitaux. He is an associate clinical professor of plastic surgery at Mount Sinai Hospital and past president of the New York State Society of Plastic Surgeons.
Some twelve years after opening his practice, he was joined by Dr. Daniel Y. Maman, also board-certified and faculty at Mount Sinai; the two have been practicing together for over ten years. Their quietly elegant office waiting room reflects the two doctors' genteel and refined manner. But underneath Dr. Broumand's raffiné mien is a thoughtful and artful surgeon, with A-listers and bold-face names as patients. But, no matter whom they treat, Dr. Broumand is firm about their attitude toward plastic surgery: "Good plastic surgery has occurred when your friends say you look fabulous, that you have not changed in years. That is what we are trying to achieve."
New York Lifestyles recently sat down with Dr. Broumand to discuss the 740 practice and trends in modern-day plastic surgery and fillers.
What changes have you seen in the profession recently?
Botox and fillers have dramatically changed treatment in the last ten years. There are so many things we can do now with the variety of fillers and botulinum toxin we have at our disposal that we can stave off actual surgery for a while. And for some patients, fillers and Botox will always be the go-to treatment, never surgery. I find we are using fillers more and more and today, and our practice ranks among the top 10 percent—by sheer volume—of injectable usage from Allergan. No matter what fillers we use, we strive to achieve results that are always subtle, never overdone. Ideally, we want to take a few years off the face, so you look clear, brilliant, refreshed.
But, of course, you perform surgery. You have a state-of-the art operating theater in your office that certainly gets used.
Yes, we have what is called a Quad A-rated operating room, as graded by the American Association for Accreditation of Ambulatory Surgery Facilities and we perform most surgeries here—everything from rhinoplasty, liposuction, and eye surgery, to more complicated procedures—total face lifts to redoing and repairing surgeries performed previously by others, to multiple procedures for a "Mommy Makeover." We perform most procedures here in the office, and 90 percent of what we do is on an outpatient basis. But for some procedures which are better performed in a hospital, we operate at Mount Sinai. But no matter where a procedure is performed, afterwards, we are completely available to the patient.
Please describe what is involved with a "Mommy Makeover."
Each "Mommy Makeover" is individual and custom-tailored to a patient's unique needs. Having children causes alterations in the body before and after pregnancy and some of those changes are difficult, if not impossible, to reverse. We can improve and rejuvenate the body, the goal being to restore the pre-pregnancy figure. Generally, it will include breast surgery, body contouring, tummy tuck, liposuction, and perhaps facial rejuvenation, which might be a face lift or just fillers. It might also include treatments such as CoolSculpting, Ultherapy, Clear + Brilliant laser treatment, or ThermiAesthetics.
How large is your male practice and what procedures are most popular?
About 25 percent of the practice are male patients. They are usually very well informed and come quite prepared, knowing specifically what bothers them and what they want to discuss. They usually come because their spouse or partner has sent them, perhaps to deal with a specific medical issue. Botox injections are ideal for arresting sweating. But, we also perform rhinoplasty on men, and gynecomastia surgery for "man boobs," as well as lip, eye, and facelift surgery. Usually, the men we see for facelifts are sixty-plus and for eyelid surgeries, they are generally between forty and sixty.
Do you think you can do something for everyone?
We try to treat patients the way we want to be treated. The better we know you, the better experience and better outcome we feel we'll achieve. But, we do turn patients away, probably more than a third of the people who walk into the office; some patients simply have unrealistic ideas of what can be achieved. Or, the treatment they want is just wrong at their age—and I tell them to come back in a few years. If it is a major surgery and they are not sure, I tell them to think about it, discuss it with friends, family, or loved ones, and come back. The most important thing for me is to do the best I can as both an artist and a doctor.
For more information on 740 Park Plastic Surgery (740 Park Avenue; 888-527-5652), visit plasticsurgeonsnyc.com.
---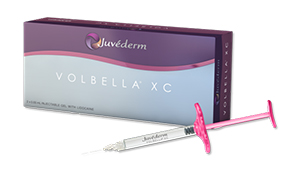 STOPPING THE CLOCK
The newest "armament" in the tool kit from Allergan, makers of a suite of hyaluronic acid dermal fillers under the Juvéderm (juvaderm.com) umbrella is Vollure XC, which was just granted FDA approval in March. According to the company, Vollure XC could last, once injected, as long as 18 months—a veritable lifetime in the wrinkle industry. Vollure XC joins sister products Voluma XC (usually used for deep injections in the cheek to lift and add volume, countering the sagging that comes with aging) and Volbella XC (used for the lips and perioral lines around lips). Vollure XC is aimed at facial folds such as nasolabial indentations, commonly referred to as "parentheses" lines. Happy smiling!
—RJK
---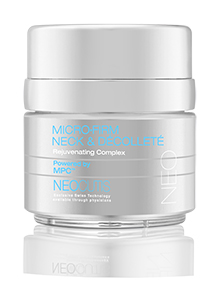 WINNING BY A NECK
The cover of comic genius Nora Ephron's volume of collected essays, I Feel Bad About My Neck: And Other Thoughts on Being a Woman, features a jar of what would appear to be prescription anti-aging cream. Throughout the book, the wry Ephron laments the tribulations of getting older, and in the chapter about her woeful neck, she waxes poetically about how little one can do to halt time. If, however, Ephron were alive today, she'd rejoice elatedly with the entry into the beauty marketplace of Neocutis MicroFirm Neck & Décolleté Rejuvenating Complex (powered, as the firm states, by MPC—microprotein complex—a trademarked ingredient). Additionally, the cream delivers antioxidants and sundry moisturizers, along with beetroot extract, stabilized vitamin C, and glycolic acid, among its many ingredients, which are aimed at conditioning and strengthening the skin, delivering renewed vitality, obliterating that "crepey" look, and defending against premature aging.
Neocutis was founded with a single product (Bio-Restorative Cream—all the wizardry, for our money, that one needs in a single bottle), after many years in the would-healing sector of the healthcare market—so the Swiss Neocutis organization knows skin, and today its line comprises over three dozen products. After two weeks of usage of the MicroFirm cream, you are likely to want to send a transcendental, intergalactic message to Nora to share the miraculous news. Available from your physician or online.
For more information on Neocutis, visit neocutis.com.
—RJK