SPRING CLEAN YOUR BREAKFAST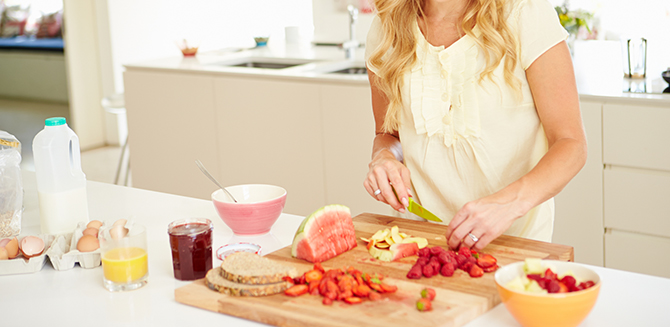 By Shari Bilt Boockvar, MS, RDN
Spring is here and not only is it common for New Yorkers to do an annual Spring cleaning of their homes, but it is also an excellent time of year to rejuvenate meals. As many of my clients and friends know, I don't recommend changing all your foods at once, so one of the best places to start is with breakfast. It's the first meal of the day and the one that will set the pace for the rest of your choices for the remainder of the day.
Need some fresh ideas? Here are some breakfasts that I make for my family!
WHOLE GRAIN TORTILLA OR PITA BREAKFAST QUESADILLAS
I love the versatility of tortillas and pitas. You can stuff them, roll them, or use them as thin crust pizzas. Try topping yours with any of these varieties:
• Cottage cheese, sliced strawberries, ground cinnamon and a drizzle of honey.
• Turkey breast, apple slices, light shredded cheese (toasted if desired).
• Scrambled eggs and mashed avocado.
• Light whipped cream cheese, tomato, onion and smoked salmon.
WHOLE GRAIN CRACKER TOPPINGS
Crackers are quick and easy, no toasting necessary. I enjoy them with a tablespoon of almond butter, sliced apples and a drizzle of honey. I've also used them to "scoop" scrambled eggs with chopped avocado.
WHOLE GRAIN CEREAL
Yes, it's okay to eat cereal as long as you stick to the serving size on the box and choose whole grain varieties. Look for brands that have at least 4-5 grams of fiber and no more than 3 grams of fat per serving. Check the ingredient list to make sure the ingredients are simple and not loaded with sugar. Simplest way to enjoy? Mix in your favorite berries and pour on your dairy or non-dairy beverage of choice.
STEEL CUT OATMEAL
Oatmeal is a wonderful heart and waist friendly choice. Look for those without a lot of added sugar. I love adding a chopped apple and small handful of chopped or sliced nuts such as almonds, walnuts or pecans, or you could swirl in a tablespoon of your favorite nut butter.
NUTRIBULLET OR BLENDER SMOOTHIE
If you only have a few minutes to put together a quick, healthy and protein-rich breakfast, grab your NutriBullet or blender. All you need to do is add a few ingredients and blend. Here's your recipe: 1 cup of low fat Greek Yogurt + handful of frozen berries + 1 tablespoon nut butter + ¼ cup water (add a handful of spinach or kale, if desired).
PANCAKE OR WAFFLE SANDWICHES
So easy! Take a whole grain pancake or waffle, spread with Greek yogurt or cottage cheese, top with slices of your favorite fruit and put another pancake or waffle on top. Voila! Breakfast sandwich! Feel free to add a drizzle of natural peanut butter or honey in the sandwich.
REACH FOR A BAR AND A PIECE OF FRUIT
No time for breakfast? I'm not a huge fan of substituting bars for meals but sometimes there just isn't time. Look for ones made with simple ingredients, not a lot of sugar and that have a minimum of 3 grams of fiber per serving. An example would be Oatmega or RX bars. The bar along with fruit can make a quick meal when in a jam.
---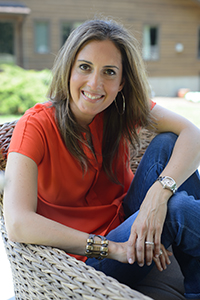 Shari Bilt Boockvar, MS, RDN is a nutritionist in New York and the Tristate area. She specializes in nutrition counseling and consulting for weight control and fitness. Shari can be found blogging about her favorite products and recipes at
Facebook.com/NutritionShari,
Twitter.com/NutrtionShari,
Instagram: NutritionShari,
and nutrifactsforyou.com.