CHOCOLATE THE HEALTHY WAY!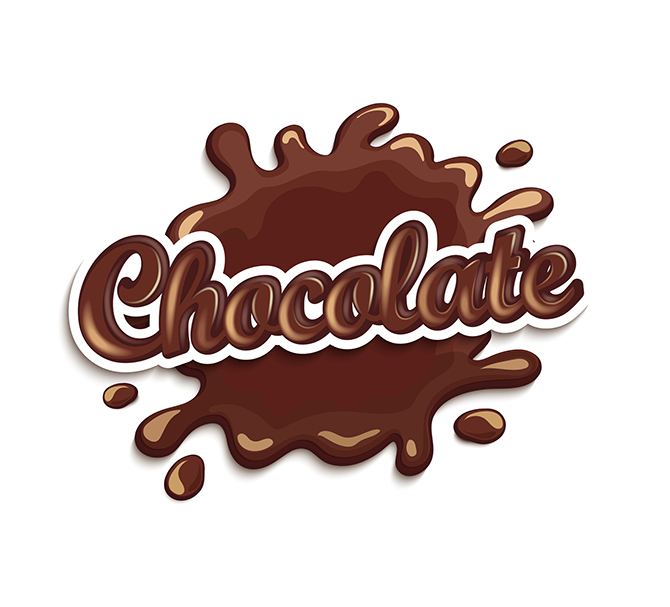 By Shari Bilt Boockvar, MS, RDN
I have always loved Valentine's Day! Even as a young girl, my parents bought me chocolate in the cute little heart shaped boxes. My favorite was the large box of Whitman's with the "map" of chocolates on the back. Sometimes I would take a bite just to "taste," and would place the uneaten portion back. I know many of you are reading this are thinking, "Yes, I did this too"!
My love of chocolate has not abated, but I have found other ways to satisfy my craving without digging into one of those boxes. The following are some of my favorite chocolate products. Some are healthier than others, but overall are better than many in the marketplace.
NO PUDGE FUDGE BROWNIE
Looking for a lower fat alternative without giving up the taste? Go for these No Pudge brownies. The ingredients are simple and making a batch is a breeze. All you need to add is yogurt. There are directions on how to make a single serve portion in your microwave. I like it best served warm with a scoop of frozen yogurt on top (nopudge.com)!
KIND BREAKFAST BARS IN DARK CHOCOLATE COCOA
No time for breakfast? Reach for one of these breakfast bars. Grab one along with some fruit and your beverage of choice, and you're ready to go. They are gluten and dairy free and made with whole grains coming from oats, buckwheat, quinoa, millet and amaranth (kindsnacks.com).
ENJOY LIFE'S COCOA LOLO BAKED CHEWY BARS
These great snack bars are gluten, soy, nut and milk free. At 120 calories and 4g of fat per bar, you can enjoy them as an afternoon snack with a cup of coffee or tea (enjoylifefoods.com).
KODIAK CAKES PROTEIN PACKED DARK CHOCOLATE FLAPJACK AND WAFFLE MIX
I love this tasty chocolate mix! You can make pancakes, waffles, and muffins that taste like cupcakes—you can even top your muffins with sprinkles, and you'd never know the difference. One hundred percent whole grain flour is the 1st ingredient, and with the addition of heat protein isolate, whey protein concentrate & milk protein isolate, there are 14g protein and 5g fiber per serving (kodiakcakes.com).
BACK TO THE ROOTS ORGANIC COCOA CLUSTERS STONEGROUND FLAKES CEREAL
There are only four ingredients, and the first one is 100% stoneground whole wheat. The rich chocolate flavor comes from organic fair trade cocoa. You can serve this as a traditional cereal with milk and berries, top your favorite frozen yogurt, or dip sliced banana or your favorite fruit into it (backtotheroots.com).
OATMEGA BROWNIE CRISP BAR
This is one of the best bars out there from a nutrition perspective. Oatmega boasts omega-3s from fish oil, and you won't detect any fishy flavor here. Grass fed whey protein helps to provide 14g protein per bar and 7g of fiber. They are delicious, and both kids and adults approve the taste (oatmega.com).
GREEN & BLACK'S ORGANIC DARK CHOCOLATE CACAO BAR
When looking for the health benefits of dark chocolate, you want to choose those that are 70 percent cocoa or higher. One of my favorites, when I'm seeking chocolate after dinner, is Green & Black's 85 percent dark chocolate bar. With its rich flavor, you'll be satisfied with a square or two. Try shaving some on top of a bowl of berries for a boost of antioxidants (greenandblacks.com).
SC's LIGHT CHOCOLATE CHEESECAKES
These creamy, smooth, and delicious cheesecakes are perfectly portioned at 95 calories, 4.5g fat, 4.5g sugar, and 7.5 g protein. Add some berries and a teaspoon of chocolate syrup for a real treat. Each cheesecake comes in its box with a small spoon (saycheesegourmet.com).
KASHI OATMEAL DARK CHOCOLATE SOFT BAKED COOKIES
I've been recommending these whole grain cookies for years. They are so versatile: You can enjoy one as an afternoon snack, crumble into yogurt, or sprinkle on fruit. Each cookie is 130 calories and has 4g fiber (kasha.com).
---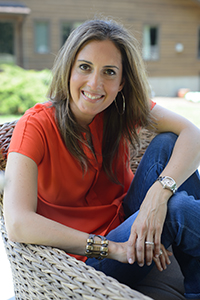 Shari Bilt Boockvar, MS, RDN is a nutritionist in New York and the Tristate area. She specializes in nutrition counseling and consulting for weight control and fitness. Shari can be found blogging about her favorite products and recipes at Facebook.com/NutritionShari, Twitter.com/NutrtionShari, Instagram: NutritionShari, and nutrifactsforyou.com