BOHEMIAN RHAPSODY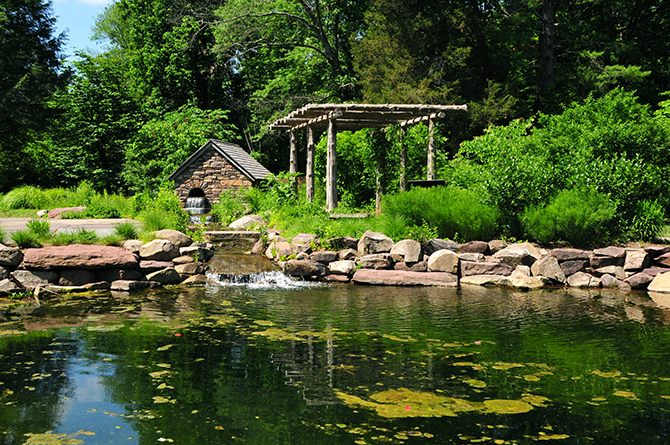 By Michael Alpiner
There are few cities or towns in the U.S. whose name itself denotes optimism, expectation, faith and resurgence. There are fewer destinations that wear the multiple masks of quaint, retro, goth, chic, decadent, artsy and kitsch, all within the span of 1.4 square miles. However, New Hope, Pennsylvania is one of those destinations. Within the cornucopia of quintessential New Hope experiences, lay the romantic and intimate, a small town throbbing with excitement and inevitable nostalgia. Escape the ordinary, and drive the ninety-five-mile journey from New York City, which should take you two hours, or the two-three hour bus ride from NY Port Authority, and find a glorious kaleidoscope of experiences available in New Hope.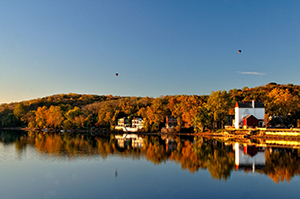 Across the Lambertville/New Hope Bridge, a Starbucks awaits to slowly assimilate the city folk travelers into the New Hope milieu. With a latte in hand (I prefer hands-free), sample a wide variety of oils and vinegar at Olive-n-Grape (olivegrape.com) from devilish habanero oil to raspberry chocolate vinegar. Indulge your sensate pleasures as each kiss carries a trace of a new and dazzling taste. For the sudden sweet tooth, visit Moo Hope Ice Cream (moohopeicecream.com) which boasts such unique flavors as Coffee Grinds, Moosetracks, and Joey Bag of Donuts. Cast a spell on your enemy or lover at Gypsy Heaven (witchshopgypsyheaven.com) where most patrons buy patchouli oil rather than the eye of newt. The shopping experience of New Hope (hand-in-hand, of course!) seems endless, from art galleries, cafes, and antique shops, to bookstores, home goods, and new/used clothing shops.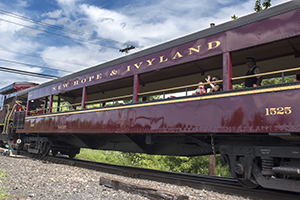 LOTS TO DO
The Ivyland Railroad (newhoperailroad.com) chugs past on-lookers as passengers crane their necks to absorb the surroundings during their forty-five-minute steam engine ride through rustic Bucks County. Fantasize for a moment that the two of you are strangers on a train, meeting by chance, or perhaps on a second honeymoon, falling in love all over again, a moment captured for eternity. For the botany enthusiasts, stroll through Bownan's Hill Wildflower Preserve (bhwp.org) and return to the simple pleasures of nature. Nothing speaks romance more than a slow stroll through a maze of wildflowers with butterflies flitting by, the sweet aroma of trumpet vine and honeysuckle, beneath a bath of sunlight.
For lunch or dinner, El Taco Loco (el-taco-loco.com) offers a casual Mexican menu and Western décor. Don't leave before sampling their signature guacamole. For more elegant dining, make your way to Marsha Brown (marshabrownrestaurant.com) a New Orleans style, upscale Creole Restaurant inside a former church which retains the multifaceted glow of stained glass. For more traditional fare, walk a few scenic blocks to The Logan Inn (loganinn.com) offering colonial style décor, live music, and lodging. Wander further to The Mansion Inn (themansioninnnewhope.com) and spend the night in one of New Hope's many quaint and romantic, Victorian B&Bs. I recommend the warm accommodations and beautiful architecture of The Fox and the Hound (foxhoundinn.com) a B&B right on Route 179, a short walk to the center of town. Advertised as "An inn for all seasons," and it's true – stylish rooms, pristine décor, and congenial elegance are worthy of the love you and your partner share.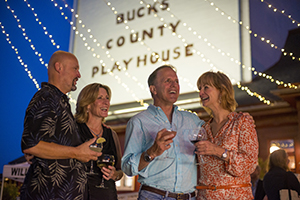 NIGHTLIFE
As the sun sets, New Hope's nightlife rises and attracts the party crowds. The Raven Restaurant/Poe Bistro (theravennewhope.com) provides exceptional food and wild nightlife worthy of the dark spirits of Poe himself. For a simpler evening of drinks and live music, John and Peter's (johnandpeters.com) always provides a casual motif reminiscent of your friend's basement, where local bands perform within the halo of their undiscovered greatness.
So if you are fantasizing a weekend getaway from the city that is close in distance but will transport you to a romantic idyll, New Hope, PA and Bucks County are a perfect escape from the ordinary.
---
Michael Alpiner has been an English teacher in New York City for the past 29 years. Michael has published work in Jewish Currents, Soul Fountain, Light, New Work Review, Blood to Remember (an anthology of Holocaust-related poetry).