Back To The Past
Take A Tour With The Marvelous Mrs. Maisel
By Bailey Beckett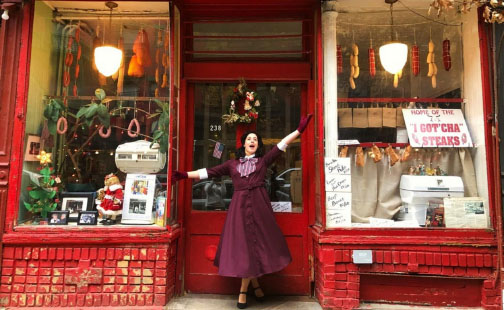 Greenwich Village: A visit to the Kosher butcher where Mrs. Maisel picks up the lamb for her famous brisket and black-and-white cookies. You'll also see the leading comedy club from the series as well as an old café which was seen in Maisel as well as Mad Men.
When Amazon premiered The Marvelous Mrs. Maisel, no one could have predicted the series—about a 1950s housewife who discovers a talent for stand-up comedy—would become a cultural phenomenon.
From costumes to Greenwich Village and Upper West Side landmarks, the series expertly captures big city life in the otherwise lackluster Eisenhower era. Now, the Emmy-winning show fans can have a living Mrs. Maisel experience with a tour of its most prominent sites from the back of a classic 1957 Studebaker Commander. On Location Tours, one of New York's leading entertainment tour companies premiered the tour, which has become one of the city's hottest tickets.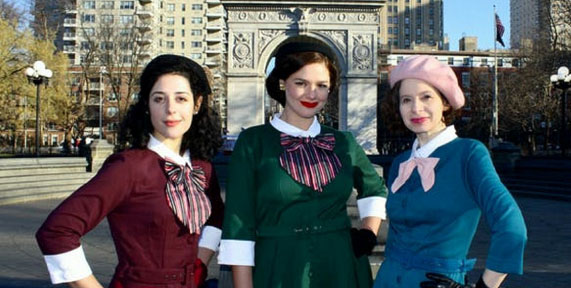 Washington Square Park: Next, it's time for a stroll in the park seen multiple times in the series. You might remember it best from the episode where Miriam finds herself in the spotlight yet again to protest a proposed highway that was almost built right through Manhattan. You'll then head to the Irish bar where Midge and crew visit. In real life, they didn't let in dames until the 1970s!
THE '50s MAGIC
"During a time when TV fans cannot wait to see their favorite shows return, we came up with an extra special offering for our ultimate Maisel fans," said Georgette Blau, founder of On Location Tours. "This tour recaptures some of that 1950s magic by bringing fans and tourists back to the place where the fictional Midge lived, worked, and made people laugh."
She speaks the truth: the tour includes an actress dressed for the era, and who brings the series to life with details about the series, filming, and anecdotes about how directors, costume designers, and producers recreated the setting.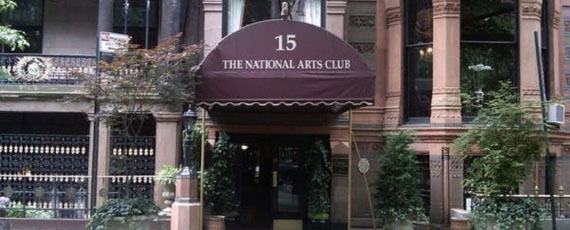 Gramercy: The first location is the swanky National Arts Center, where Joel introduces his parents to Midge. You'll then head to the Old Time Bar where Joel gets drinks with his friend Archie (it still looks like the 1950s inside)!
The 75-minute experience, which can accommodate three people at a time (for $150 per guest), takes guests through city neighborhoods like Greenwich Village, Gramercy, NYU, and the Bowery. It also includes stops at 50s landmarks like the National Arts Club, Old Town Bar, Gaslight Café, Kettle Of Fish, McSorley's Old Alehouse, City Spoon, and Café Reggio.
For more information on Mrs. Maisel's Marvelous Tour of New York City,
visit onlocationtours.com.