212 Steakhouse
New York's Best Bet For Kobe Beef
By Anne Raso
It's weeks later and my head is still buzzing from the fantastic Kobe beef sampler that I had at 212 Steakhouse—and to say that I am dying to go back is an understatement. Along with Kobe, there's dry-aged Halal beef from Canada and Wagyu beef from Australia, too.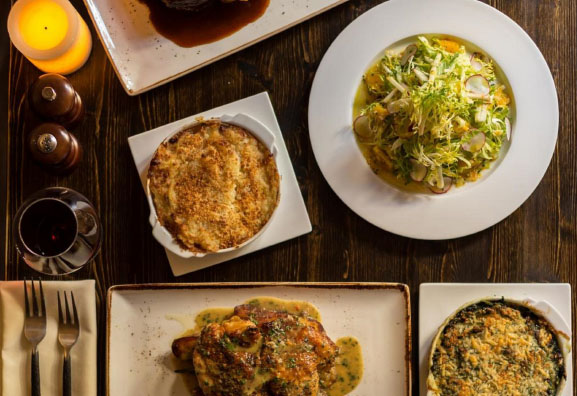 212 Steakhouse might not be as well-known as Peter Luger's or Morton's, but you can count on quality at fair prices! You could say it's the best-kept secret of New York steak lovers, but not for long.
The décor is "classic New York steakhouse" given a boost by a strong mix of glamour and sophistication. The highly detailed matte silver ceilings—reminiscent of the Art Deco era—pull the restaurant's look together. "When we built this place, we spent a lot of time trying to achieve a unique look by working with prestige brands like John Richardson and Arteriors Home, says owner Nikolay Volper. "I selected the overall design, furniture, and lighting." The accommodating staff—which has an extensive knowledge of the menu and wine list—puts an additional polish on the dining experience.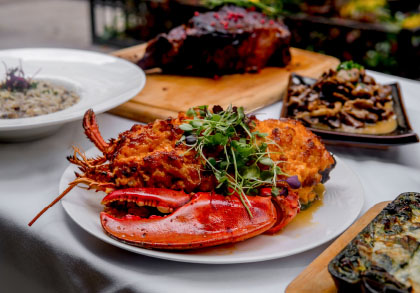 FIRST TIME'S THE CHARM
It's impressive that this is the first restaurant owned by Volper, who came from the world of e-commerce. Maybe there is such a thing as beginner's luck, but if you meet him on your visit to 212 Steakhouse, you'll realize that his dream was built on a love of great steak. (Of course, having a great business mind helped make Volper's success as a restaurateur happen as well!) Volper wanted to create what is touted on the 212 Steakhouse website as "the only East Coast restaurant serving authentic Kobe beef." In fact, it's the only restaurant in New York that is a member of Japan's Kobe Beef Marketing & Distribution Promotion Association. "There are only nine restaurants in the U.S. to be members of the association due to the limited supply of Authentic Kobe beef," he told us. "And, as you may know, Kobe beef is only raised in Japan and has a special certification process. Even in Japan, only 0.2 percent of beef consumption is Kobe beef."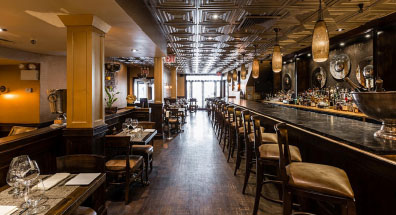 COOKING OVER COMPUTERS
Executive Chef Ryan Kemp also has a heavy hand in making 212 so consistent. He has a background that even the heaviest hitters in the restaurant world can appreciate. "I grew up in Massachusetts and went to school for computer science," Kemp told us. "But as a summer job, I began cooking at a local restaurant and ultimately decided that I enjoyed cooking far more than programming. I moved to New York City ten years ago to be a part of the country's best restaurant scene and haven't looked back. Over these last ten years, I've worked in many different restaurants under many chefs, learning and growing at each one." Although Kemp did not go through the traditional culinary school route, he did his on-the-job training from established chefs at Le Bernardin, Telepan, and Landmarc.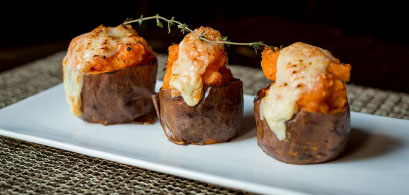 The youthful red-haired Kemp is key in bringing in new cuts of meat and creating fresh, ultra-fresh seafood and pasta dishes. Not to be overlooked are the incredible lineup of sides that includes the tender roasted Brussels Sprouts and Polenta Fries, and some of the best Garlic Mashed Potatoes. "I develop new dishes, often sharing them with the staff first to get feedback and creative input," he noted. "I find that trying to go through the entire creative process alone usually results in a mediocre product, so feedback is invaluable." Kemp is very hands-on with selecting ingredients and reveals, "Picking out meat and produce is a never-ending process as the menu evolves and we continue to try to tighten food costs, especially during the pandemic."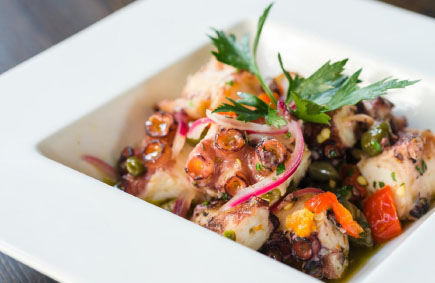 ATTRACTIVE PRICING AND RAVE REVIEWS
We asked Volper what sets his restaurant apart from the others. "Even though 212 Steakhouse is the most premiere steakhouse in NYC, with the most expensive steak cuts from around the world, our goal is to provide affordable prices," he explained. "We focus on customers having a great experience beyond the food, and that is how we have achieved very high reviews on independent platforms like Open Table and Google.
Despite being a steakhouse, the seafood selection is a close runner up in terms of why customers return. "It might sound strange, but our seafood selection is tailored to fit the steakhouse experience, Volper explained. "I consider steakhouse experience seafood to be Shrimp Cocktail, Grilled Salmon, and a selection of Raw Oysters. But we also serve some dishes like Salmon Avocado Ceviche and Lobster Dynamo."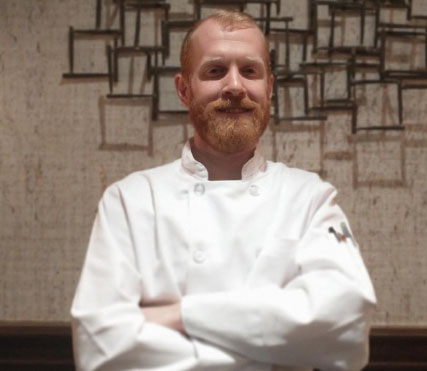 The restaurant endured months of no indoor dining and has come out on top of its game. Reviewers have called the Kobe sampler that includes three types of Kobe strip steak a "once-in-a-lifetime" steak experience. But you will indeed marvel at all the kinds of beef served here. The Dry-aged Rib Eye recommended on my visit by talented server Dagmar was a large portion that two or three diners could share, and it was marbled to perfection. It was served with the bone already removed and placed next to the sliced meat—which is not often seen in other New York steakhouses.
212 Steakhouse is the perfect place to take your fussiest friends and relatives as well as being an ideal date night spot featuring a romantic and classy ambiance. You and your date will love the Seafood Platter For Two, which features Warm Octopus Salad, a Half Lobster Tail, and Eight Oysters—all for $55. You will appreciate that the tables are properly spaced (giving a lot of elbow room) and that you'll not be rushed through your meal even at peak hours. In a nutshell, you'll get the feeling that you are right at home and every item served has an incredible "wow factor." 'Nuff said?
For more information on 212 Steakhouse, visit 212Steakhouse.com.