Holiday Celebrations
These Wines Deserve A Place At Your Table
By Tina Mulqueen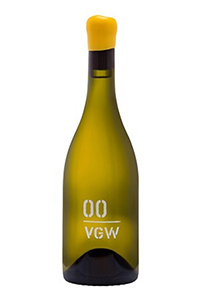 This is the place where the best Pinot Noir and Chardonnay are grown in the New World," enthuses Chris Hermann from my laptop's Zoom window, followed by a sip of his winery's "VGW," an abbreviation for Very Good White.
Hermann is the founder of award-winning 00 Wines located in Carlton, Oregon. While Napa owns the spotlight on most domestic wine lists, Oregon wineries like 00, one of several hundred in the region, are attracting both domestic and international attention for a good reason. The cooler climates in the Willamette Valley make it ideal for growing fickle Pinot Noir grapes and Chardonnay—so much so that even Burgundian winemakers are purchasing property and cultivating grapes in its foothills.
Moreover, while climate change has pushed Napa and Sonoma to higher temperatures with marked impacts on the region's famous wines' alcohol content and character, Oregon wines have benefited from the recent climate impact.
To get a better sense of what the region has to offer, I've selflessly tasted my way through Oregon wine country. If you're looking to embellish your holiday menu with exceptional domestic wines, start here.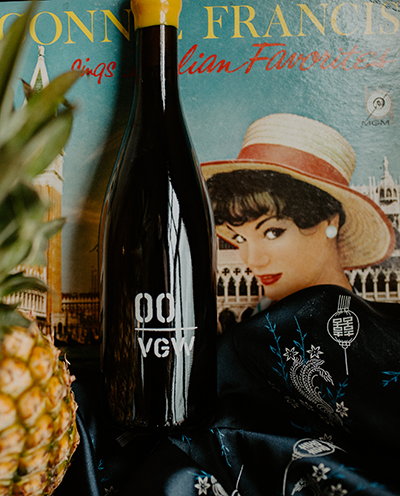 00 WINES
VGW
I had the pleasure of tasting 00's VGW, the winery's award-winning Chardonnay blend. Floral notes and vibrant stone fruit on the nose lead to a delicate but complex honey-citrus interplay and a synchronous texture full of nuance and silky minerality. In short, it's true to its name—Very Good. 
While this wine would make a fantastic pairing with an appetizer like crab cakes, it's so good that it can stand on its own. What makes 00 Wines so special is their Burgundian production method and their meticulous attention to detail.
"For years, my father and I talked about having a winery," recounts Hermann. "We wanted to experience our environment through food and wine and to introduce people to that. It culminated in wanting to build on something exciting in the Willamette Valley, but because we spent so much time in Europe, we thought about things differently."
The family hired a French winemaker, Pierre Millemann, to combine the best of the Old and New Worlds. Millemann produces wines for the label in Burgundy and consults with the winery's second-generation Willamette Valley winemaker, Wynne Peterson-Nedry. They use a traditional Burgundian method to tease the flavors and textures out of the skins. "We knew that the grapes that are grown are at the highest quality-level worldwide, and we wondered: what can we do with those grapes if we practice typical Burgundian winemaking techniques?" The result is an incredible portfolio of wines. Info: 00wines.com.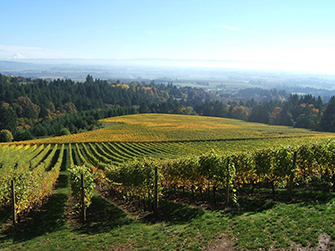 DOMAINE SERENE
"We're big on pushing people's boundaries," says Ryan Harris, President of Domaine Serene. Harris credits the higher latitudes and cooler climates for drawing proprietors Grace and Ken Evenstad to make a prescient purchase of 42-acres in the Dundee Hills of Oregon back in 1989. Like Hermann, the Evenstad's brought with them an affinity for Burgundy that influences their wines.
Harris introduced me to three award-winning wines that are worthwhile additions to the season.
'r' Rosé
Domaine Serene's multi-vintage 'r' Rosé is a great pre-food menu addition since it's light and cleansing. It's also a wonderful option for brunch and can fill in the gaps in foods that don't pair well with other wines. The care that goes into producing this bottle makes it an anomaly among rosé wines, in that it can be aged and enjoyed for a handful of years or consumed young.
Evenstad Reserve Chardonnay
"Usually people that dislike Chardonnay haven't had great Chardonnay," says Harris. With clear Burgundian influences, Domaine Serene's Evenstad Reserve Chardonnay is floral on the nose and derives its bright acidity from the volcanic Dundee soils, high elevation slopes and Dijon clone vines. It made waves in 2016 as Oregon's first Chardonnay to take #1 white wine in the world, let alone break the top 10, in Wine Spectator's coveted Top 100 Wines of the Year list.
Evenstad Reserve Pinot Noir
The Evenstad's Reserve is Domaine Serene's flagship Pinot Noir, and one of the most consistently-awarded Pinot Noir in America. Berry and cherry aromas on the nose foreshadow an array of dark fruit flavors on the palate.
Pinot Noir is a versatile wine when it comes to food, but Harris emphasizes pairing based on texture. "People match flavors with food and wine pairings all the time. They don't often match textures," he says, "pork and duck are a match made in heaven, or even a prime rib or a great rib eye." Info: domaineserene.com.
SOTER VINEYARDS
"Having experienced 45 vintages, I am a bit like the proverbial polar bear bearing witness to ice melt" explains Tony Soter who, alongside his late wife Michelle, founded Soter Vineyards after relocating from California's wine country. "[Oregon has gone] from a marginal climate with uneven performance historically to an unprecedented string of successful vintages this last decade."
Brut Rosé
In 1997, Soter's Brut Rosé, made in the traditional Champagne method, was their first wine produced in Oregon. Michelle Ross, Soter's Trade Specialist, describes this wine as "fresh strawberries over baked bread." With delicate bubbles and baking spices on the finish, this wine makes a great accompaniment to spiced ham or stuffing.
Savannah Ridge Pinot Noir
The ancient marine sediment in Mineral Springs gives this wine a rich earthy flavor. This 2017 wine is composed of four out of five of the label's clonal Pinot Noir grapes and was only produced in one other vintage, 2015, due to a surplus in production. In addition to the expected cherry and spices typical of Pinot Noir, the Savannah Ridge shows green pepper nuance on the palate.
Mineral Springs Ranch Pinot Noir
Soter's Mineral Springs Ranch Pinot Noir expresses all five of the vineyard's clonal Pinot Noir grapes, giving it a good deal of character. We tasted the 2016 and 2017 vintages. Both showcased vanilla on the nose, hinting at a modest amount of new oak used in production. The slightly older 2016 is easy to drink with well-integrated tannins. The younger vintage became surprisingly refined over the course of a few days.
Ross describes these wines as great for the "Pinot-curious" because they're a bit fuller than a typical Pinot Noir and might appeal to drinkers of Cabernet Sauvignon. They'd pair well with herbs and roasted meats.
These wines are available on the companies' websites, but you can also find Soter's "Planet Oregon" label more widely distributed in health food stores like Whole Foods. Info: sotervineyards.com.
All three of these winemakers pointed to the terroir's uniqueness, climate, and culture as culminating in creating truly phenomenal wines. "We have found some of the best places on earth to grow these wines," says Soter. "And I, for one, will happily spend the rest of my time on the planet creating delicious evidence in defense of that proposition."