ENTREPRENEUR'S CORNER
Nikki Walter: Health Is Everything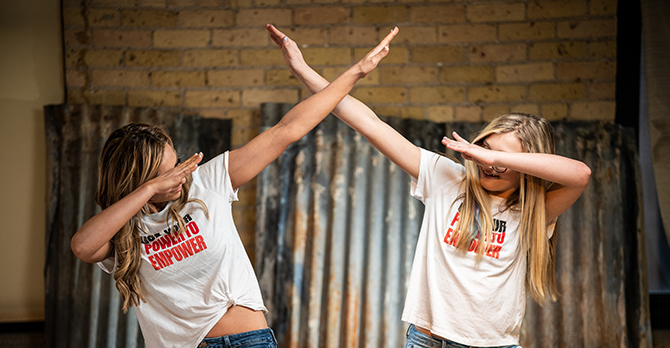 By Clara Morgan
Fitness model, sponsored athlete, and personal trainer Nikki Walter has a strong passion for health and wellness, which resonates in our world today, where many of us are at home trying to remain in the best possible health. Nikki is an athlete and fitness model, who with her daughter Addison, aims to help change people's lives through speaking engagements, workshops, videos posted to their website, and an active podcast available from Apple.
As Nikki so eloquently said recently: "Health is everything you do daily. It's taking care of you and your family. It's allowing rest days, even when you're in a slump. It's calling your loved ones and complimenting others, to spread hope. It's treating each day as if it were your last, some structure in your days to keep you accountable. If you're doing all those things, exercising and healthy choices are not a chore—they become habits."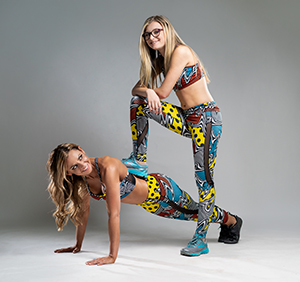 THE BACK STORY
Growing up in a small town in South Dakota, Nikki started on her journey to healthy living when she discovered her love for running during junior high school. She later combined being a cheerleader with attendance at ballet classes. It was during this time Nikki learned the importance of strength and conditioning, and in her mind, achieved the conviction that her goal one day would be to compete in and win fitness competitions.
Nikki Walter's journey into health and wellness has been impacted by two personal tragedies to test her beliefs. The first came at the end of Nikki's junior year when her father tragically passed away following an auto accident. As a result, Nikki decided to pursue a degree at a state college to stay close to her two younger sisters and mother.
During her college years, while pursuing a Bachelor of Science Degree in Fitness Management at Northern State University, Nikki started teaching group fitness classes. She co-founded The Northern Highlights Dance team, which took time to grow, offering all students an opportunity to dance on the side. After graduating, Nikki moved to Minneapolis to work for Medtronic Wellness Centers, but declined a job offer to return to South Dakota to marry.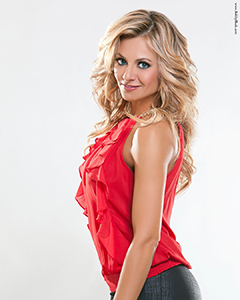 TURNING TRAGEDY INTO STRENGTH
Nikki's most devastating heartbreak was the loss of her 35-year-old husband to leukemia. It was with the help and love of her family and dear friends—and her then 5-year-old daughter Addison—every challenge she faced only served to strengthen her.
Following the loss of her husband, and after years of working for the Chamber of Commerce, Nikki finally decided to pursue her goals and compete in fitness competitions. Since then, Nikki has become a six-time NPC first place finisher and competed at Mr. Olympia in the Flex Bikini Model Search, has qualified to compete for the NPC Masters Nationals in 2018.
She has been selected a finalist in top competitions earning her a photoshoot with Ironman Magazine. Also, she has appeared at The Arnold Classic and Mr. Olympia. In 2015, Nikki was featured on the site as Bodyspace Member of the Month. Nikki's passion and knowledge have been recognized with her being published and featured in publications including Oxygen Magazine, TRAIN For Her Magazine, FHM Magazine, Natural Muscle Magazine, as well as appearing on national TV shows like The Today Show. Nikki is also a Health and Wellness columnist who has been featured in PopSugar.com, ApartmentTherapy.com, Active.com, among others.
When discussing her struggles on her life's journey, Nikki sees the most significant challenge as managing change. "Change is terrifying. Be Brave. We have to re-train our thoughts, change our habits, and it is possible! The feeling of you know when you can—follow that instinct and what you are capable of. After taking that leap of faith, the how will happen."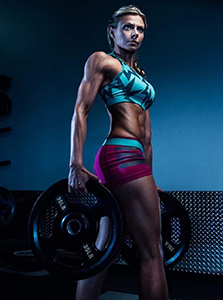 LIKE MOTHER/LIKE DAUGHTER
To help people at home in the current environment, Nikki Walter has launched clean eating parties that involve small groups learning about food and nutritional changes, which can make a difference. Tying into the clean-Living parties, Nikki's daughter Addison is also very much involved in the health and wellness lifestyle. Following in the mother's footsteps, Addison has her mission: To fight childhood obesity. Addison wants to educate kids as well as parents on living a healthy lifestyle with her Kids Kitchen with Addie clips on Instagram and YouTube. Fitbook Jr. and Shields of Strength sponsor her. Nikki's advice for families is straightforward, "Many parents tell me they don't know where to start when it comes to educating their kids or creating healthy habits. There is a world full of ideas online. All you need to do is create a model best to suit your family."
Together they have a podcast following with their show F…It which aims to cover all the F's included in this podcast: Faith, Food, Fitness, and Family. These two speak the real truths with a mother/daughter perspective, about the F's and non-F's, as well: encompassing loss, cancer, co-parenting, single parenting, parent/child relationships, entrepreneurship, and travel.
Besides traveling to speak at events, educate people in healthy living, the mother/daughter duo has started a health movement called #ruralfit. Rural fit is a further initiative to improve health and fitness for those who live away from gym facilities and lack access to solid nutritional advice.
All in all, this mother-daughter duo is highly motivated to improve the lives of others by promoting a better understanding of health, nutrition, and wellness. As we live in a time where well-being is a priority, their voices are not just entertaining but offer instead some essential thinking about how to live our best.
When asked as to her number one piece of advice for handling the current time at home, Nikki is unequivocal and explains: "Go with how you feel. No one wakes up feeling super-motivated every morning, so understand and work with yourself to get the best out of each day."
For more information on Nikki Walter, visit nikkiwalter.com.