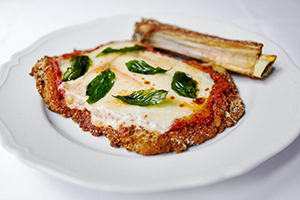 CARBONE
West Village | 181 Thompson Street
When this trendy Italian spot first launched its Internet delivery service, it was an instant success. Look for Spicy Rigatoni Vodka, Tortellini al Ragu, and Whole Branzino. Their Veal Parmesan sandwich is outstanding (order more than one!). There's more on the menu, of course, including Caesar salad, meatballs in tomato sauce, and tortellini—to get you through this time.
Info: carbonnewyork.com
Pick up: Yes
Delivery: Caviar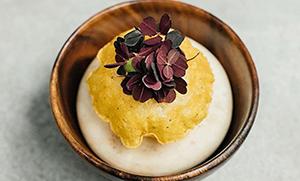 COSME
Flatiron | 35 East 21st Street
Dishes are rooted in Mexican flavors and traditions, while also celebrating local and seasonal ingredients from the Hudson Valley and the surrounding region. This high-end Mexican menu includes Duck Carnitas, Lamb Barbacoa, and Tortillas sold separately (a pack of six). Don't forget the famous guacamole and the corn husk meringue dessert.
Info: cosmenyc.com
Pick up: No
Delivery: Caviar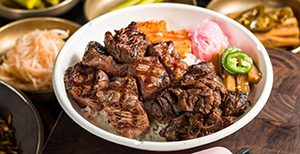 COTE
Flatiron | 16 West 22nd Street
An added attraction to dining at this Korean steakhouse is watching expert staff prep and cook at your table. But since that won't resume for a while, you can still partake of the quality meals and wide range of meats, too, grilled to-go or ready for you to prepare at home. Also on the menu Korean Bacon with Jalapenos, Tenderloin Tartare with Osetra Caviar. There's also Japanese A5 wagyu available for two.
Info: cotenyc.com
Pick up: No
Delivery: Caviar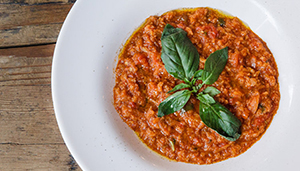 FIASCHETTERIA PISTOIA
East Village | 647 East 11th Street
This place (and its Seventh Ave. location) offers pasta kits with fresh dough to make at home. They'll even email with instructions! Of course, if you'd rather just have it delivered, that's fine, too. A full menu is also available and includes home-made Pasta with Bolognese and Besciamella Sauce. and Spinach.
Info: fiaschetteriapistoia.com
Pick up: Yes
Delivery: Caviar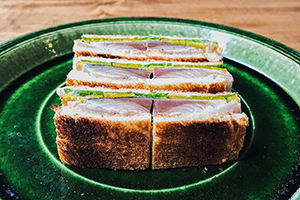 KAJITSU
Murray Hill | 125 East 39th Street
Vegetarian cuisine typically isn't given enough love at NYC's Japanese restaurant. Still, its signature Shojin Ryori—a multi-course veggie and tofu feast—is a hit with diners. Kajitsu and sister restaurant, Kokage, are offering bento.
Info: kajitsunyc.com
Pick up: Email kajitsukokage@gmail.com with order
Delivery: Caviar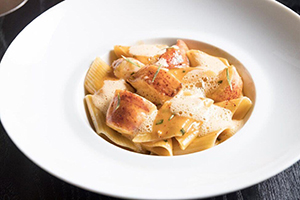 L'ATELIER DE JOËL ROBUCHON
Meatpacking District | 85 Tenth Avenue
The menu of this Michelin-starred Modern French spot has been transformed into easy reheat dishes including Lobster Penne Pasta, and the legendary Cheeseburger. Still, the pièce de résistance is the caviar (available in two sizes).
Info: Email
delivery@joelrobuchonusa.com
or confirmation; 212-488-8885
Pick up: No Delivery: DoorDash, Caviar