LUMINOCITY FESTIVAL COMES TO NYC THIS WINTER
AN IMMERSIVE WONDERLAND OF LIGHTS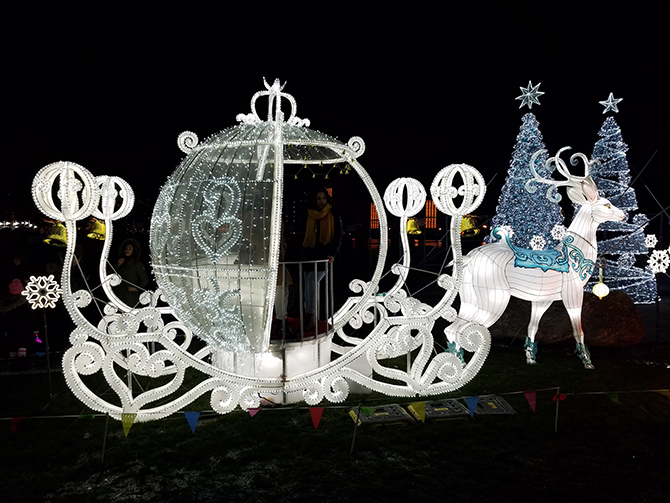 NEW YORK, NY — LuminoCity brings NYC a very instagrammable holiday this winter. The immersive experience will offer 16-acres of light & art installations, holiday shopping, food & drink vendors, performances, and more for adults, teens, and families. The light festival opens on Randall's Island from November 23rd to January 5th.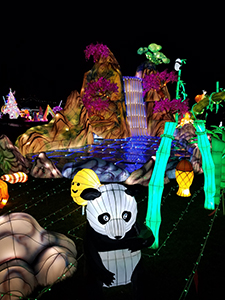 LuminoCity Festival will join the likes of Rockefeller Center and the Rockettes, as one of New York City's must see holiday experiences. Enter a fantastical land and pass through the themed worlds of Winter Fantasy (an arctic wonderland), Wild Adventure (rainforests, jungles, and land before time), and Sweet Dream (holiday cheer, desserts, and daydreams). This visual spectacular will feature over 23 sets of larger-than-life light art displays created by Chinese light artisans who have spent a lifetime perfecting their craft.
"Many people don't realize the scale of Chinese Lanterns. I grew up in Zigong, the epicenter of lantern light festivals; where they host an annual lantern festival that attracts more than two million people from around the world." explained festival Founder Xiaoyi Chen. "Every year I saw incredible light artworks and watched as the lanterns evolved. Some can be carried in your hands (what most people think of), while others are sky high (my favorites). I want people in the U.S. to be able to experience the majesty I experienced as a child" added Chen. "This is going to be an event of light, culture, and storytelling unlike anything else NYC has seen before."
Visitors will encounter a towering Christmas tree that's visible for miles, a magnificent glowing unicorn, an illuminated lollipop land, shining pandas in a bamboo forest, a tasty donut tunnel, and life-size dinosaurs near a roaring volcano. Families, parents & children can follow along with Lumi the magical lightbulb as he takes you on his journey of light and love through the festival. Pick up a passport and collect all of Lumi's stamps as you move through the festival for a special gift to take home!
In addition to the brilliant visuals and interactive components, holiday shopping and popular NYC food & drink vendors will be available for guests as they enjoy music, dance performances, and more at the festival stage. In the spirit of purveying arts and culture, LuminoCity will host open calls for local artists to perform at the Winter Stage. At the end of the festival, three acts will win monetary prizes through the Winter Stage Awards. The festival hopes to continue this effort by making this an annual program in support of the arts.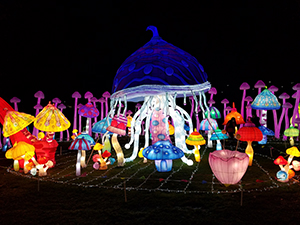 LuminoCity Festival will also offer four exciting themed nights throughout their winter run on Randall's Island; including Cosplay All Day, Hanfu-sion Night, Let it Glow Christmas, and Electric Light Tonight! These will be can't miss events offering something for everyone.
"We are excited to host our first-ever Winter Festival on Randall's Island. We hope that everyone brings their family and friends out to enjoy this light and art spectacular event," said Aimee Boden, President, Randall's Island Park Alliance.
General Admission tickets will cost $38 at the door and online - with discounts for Students, Seniors, and Children. Super Early Bird tickets (25% off) will be on sale for $28.50 from 9/17-9/30, and Early Bird tickets (15% off) for $32.30 from 10/1-11/11.
For more information about LuminoCity, visit luminocityfestival.com For more information about Randall's Island Park visit: randallsisland.org About LuminoCity: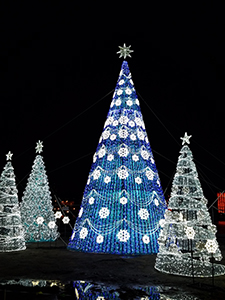 LuminoCity Inc. is a multimedia entertainment company that transforms captivating stories into multidimensional experiences. By exploring the intersection of art forms, LuminoCity seeks to blur the lines between virtuality and reality when curating unforgettable experiences for all audiences. In the inaugural year of 2019, LuminoCity proudly presents its signature event LuminoCity Festival, a month-long holiday event with an exhibition of spectacular light art displays, live performances, and a celebration of cultures.
About the Randall's Island Park Alliance:
The Randall's Island Park Alliance (RIPA), founded in 1992, is a public-private partnership with the NYC Department of Parks & Recreation that seeks to realize the unique potential of 330 waterfront parkland acres anchoring Manhattan, the Bronx, and Queens. RIPA works with the City and local communities to provide an innovative and exciting destination through a wide range of sports venues, cultural events, and environmental exploration. As the dedicated steward of Randall's Island Park, the Alliance sustains, maintains, develops and programs the Park to support the well-being of all New Yorkers. The Park offers miles of waterfront pathways, almost nine acres of wetlands, an urban farm, a track, and field stadium, a golf center, a 20-court tennis center, and over 60 new playing fields, as well as the Harlem River Event Site. For more information, please visit randallsisland.org