HOME FOR THE HOLIDAYS
Festive Tips From Larry Scott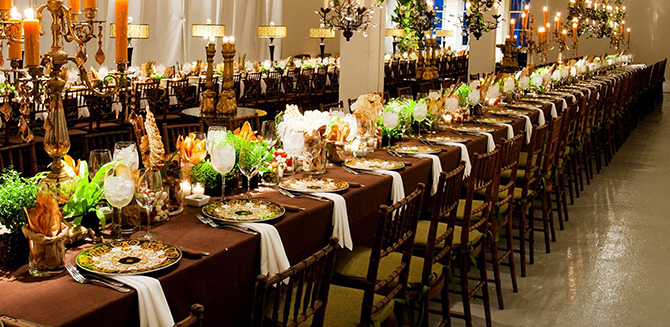 By Elizabeth Darwen
Long before he was lauded as the Master of the Extraordinary, Lawrence Scott Gottesman was overseeing his catering business and subsequently a very successful Long Island restaurant, Larry And The Redhead. It wasn't long before word spread of his incredible celebrations.
In 1989, he established Lawrence Scott Events and instantly gained a reputation for his exceptional, one-of-a-kind celebrations. "I was raised in the food industry. My parents had luncheonettes around Manhattan which inspired me to study restaurants and hotels followed by catering and design. I wanted to be in the center and see everything come together," Larry explains.
Larry never wanted to follow the crowd. In fact, he says, "I always wanted to be different. My idea was to be the original—not the franchise that follows the original," he explained. And so with the realization of Lawrence Scott Events, he compiled a long list of loyal A-listers who have continued to return to him year after year and run the gamut from entertainment to philanthropic.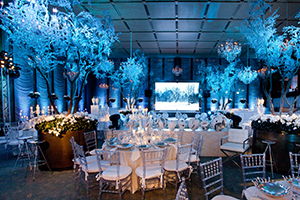 ORIGINAL CONCEPTS
When planning a party Larry Scott follows one rule: There are no rules. As a host or hostess, you must be confident in mixing it up, high and low; serve caviar and sliders at the same event. Use crystal chandeliers in a garden party; mix it up both when it comes to décor and food.
Part of what sets Scott's style apart is his innate understanding of his guests and making everyone feel included. "The challenge is staying current. I like to set the trends and lead and not worry about what others may think," he explained. "We achieve that by being different. And as they say, timing is everything." Perfect timing coupled with exacting choreography are what Larry's signature moments are all about; it gives the party life and smiles and unforgettable memories!
When it comes to holiday party planning Larry notes that "after the first of the year, people put the brakes on, but the end of the year is almost like the finish line—you always speed up." He suggests skipping the grilled salmon with asparagus and going for the heartier, richer foods that are not only filling, but also put guests into the holiday spirit. "It's a family time, an emotional time, a time for reminiscing."
MAKE IT EASY
Thinking of hosting a holiday party in the comfort of your own home this year. If so, Larry does give the following tips to make your gatherings with family and friends both more enjoyable and relaxing.
BAR This should be the focal point. "I always build big bars. It is the community area of the party. It shouldn't take two hours for people to feel comfortable and the bar accomplishes that immediately," explains Larry.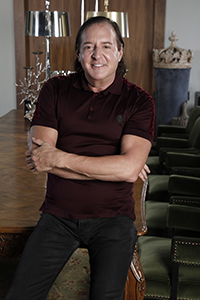 FOOD Always make sure food is in abundance. Larry says, "Nobody wants to run out of food, and the leftovers can always be enjoyed during the next few days or put in the freezer. Give them great food, plenty during cocktail hour. They want tapas, baby mozzarella with heirloom tomatoes, maybe a little touch of tuna tartare on the table. Then give them one great, identifiable main course whether surf and turf, or veal chops."
SERVING Make a self-serve bar on the kitchen island. "Serve either family-style down the center of the table or set up a buffet. This way guests have choices and there is something even for the most discerning dinner guest," says Larry.
SEATING When arranging the seating for the evening, put the kids at the end of the table. "Entertaining families doesn't always mean having to designate a kiddie table."
For those who prefer hiring Larry and his talented team, he offers customized events throughout the Tristate area and the East End.
For more information on Lawrence Scott Events, visit lawrencescottevents.com.