HOLIDAY GIFT GUIDE 2019
By Griffin Miller
Trim the tree, light the menorah, and celebrate the people in your life who make the whole year special. For New York Lifestyles 2019 Gift Edition, our superstar bounty zeroes in on the unique and unexpected with something brilliant for every kid and kid at heart on your list. Curated into easy to navigate categories, these hand-picked presents run the gamut from whimsical to practical. Tiny tots with their eyes all aglow, the hostess with the mostest, even the Scroogiest of Scrooges, will be holiday smitten—guaranteed!
---
FOR HER
RAZZLE DAZZLE 'EM
For those of us looking to shimmer our way through the holidays and into the New Year, there's an ornament-shaped bottle filled with the most tempting potion around: Holiday Slay. This adorable game-changer isn't just a fabulous moisturizing body gel, it's infused with glitter, meaning once you slather it on, get ready for compliments on your festive otherworldly glow! And it only gets better, since its scent is described as "Warm Sugar Cookie" (how yummy is that?). On the practical side HS is filled with antioxidants and essential nutrients and is PABA & paraben-free.
Info: sunshineglitter.com.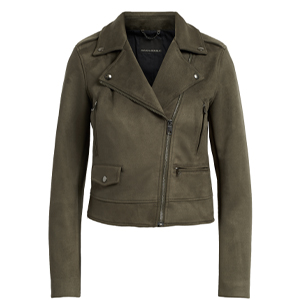 LEADER OF THE PACK
It's been a long trial-and-error search for a casual jacket that makes my holiday spirit soar, and word on the street is I'm not alone. I want edgy, fully-lined pockets (without going overboard), high-end vegan leather, and a zipper that doesn't rebel. Finally, my Hallelujah Moment arrived in Banana Republic's Vegan Suede Moto Jacket. Not only does it check all the boxes, its suede is stunningly luxe… and it looks amazing on. I share my quest so that, perhaps, you can fulfill someone else's desire for jacket nirvana.
Info: bananarepublic.gap.com.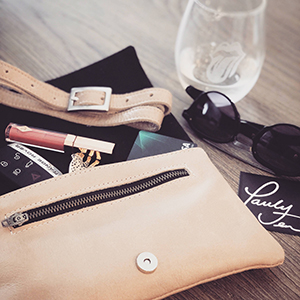 MOST WANTED
I'm downsizing. Not that my large and medium sized handbags are eBay-bound, but for brunch, browsing and casual nights out, I'm jettisoning big in favor of PaulyJen Belt Bags with Options™. These high end, buttery leather accessories (refined to glam) have already been redefining the Southern California fashion scene with their versatility: they can be worn as a crossbody, attached to a belt around your hip, carried as a clutch or, when you just can't live without it, tossed into a tote. Groundbreaking designer Paulette Povar's collection is, in a word, killer. Mine is currently taking Manhattan one rave at a time.
Info: paulyjen.com.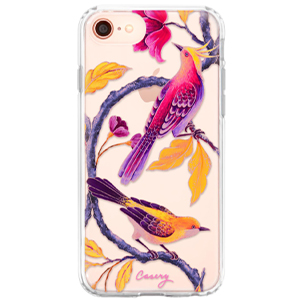 WILD BY DESIGN
From snakeskin and flamingos to lightning and the astrological universe, cell phone covers from Casery are as diverse as they are drop dead gorgeous. They're also certified survivors of military grade drop-tests from four feet at all angles. So when my iPhone wanted to slip into something form fitting, dramatic and spunky, I couldn't resist a colorful little number called Like a Bird. But that's me. Pick your personal fave and share the wealth. 'Tis the season!
Info: thecasery.com.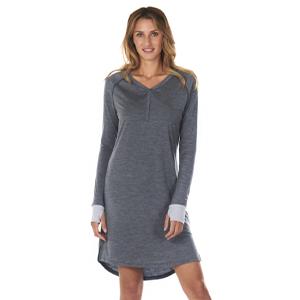 THE PAJAMA GAME
Of life's interesting factoids, the need for a good night's sleep tops the list. At Dagsmejan, this means sleep and relaxation-wear that homes in on comfort through fit, softness, and (drum roll, please) temperature. And so the company came up with three categories for their tops, bottoms and sleep dresses: Stay Cool, Stay Warm, and Balance (my five-star choice). Scientifically proven to encourage deeper and longer sleep through natural fabrics, including Nattwell™ made European beech wood, this sleepwear is, in a word, unparalleled. And, since sleepwear can be decidedly personal, there's always the Dagsmejan gift cards.
Info: dagsmejan.com.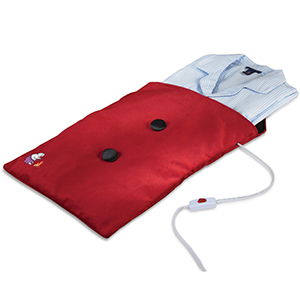 SOME LIKE IT HOT
Speaking of PJs, whenever the weather would tank, I'd pop mine into the dryer before heading to bed. Sadly, our dryer is no more, but salvation has come in The Pajamas Warming Pouch, a brilliant envelope that wafts sleepwear into delicious warmth courtesy of heating elements (reaching 118 degrees) and a heat-retaining thermal satin interior. And yes, it works its magic on other things like knit hats, gloves, towels in 10 minutes or less. Rumor has it this adorable crimson pouch is a best seller because who doesn't love cozy?
Info: hammacher.com.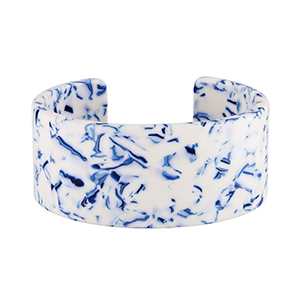 DEMURE ALLURE
In a season of good will and family gatherings, it's always nice to give from the heart, including uniquely designed eco-conscious jewelry that doesn't have to break the bank. Casual works of art that redefine wrist candy. My latest bit of wrist rapture is Machete's Wide Cuff in Toile – a bio-acetate bracelet with a charming blue design. It comes from Atlanta-based Jennifer J Matchett, the mastermind behind Machete jewelry (she also works in ethically sourced silver and gold). Notably, her collections span any number of jewelry items, as well as hair accessories. Well worth a website visit!
Info: shopmachete.com.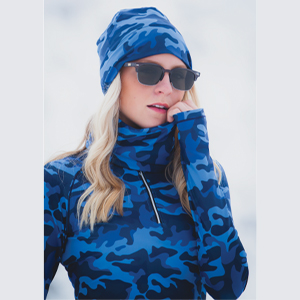 TO SKI, PERCHANCE TO LOTUS
Winter resorts are up and running, their snowy slopes well into schuss mode as skiers and snowboarders channel their inner Lindsey Vonn and Shaun White. For women tackling outdoor sports in winter months, keeping warm and looking good de rigueur, is something SKEA Ltd. has been taking seriously for a decade. Of their current fashions, the Andy Baselayer Zip Mock with dry-fit wicking is outstanding. The Andy comes in several patterns, including my choice, Bering Sea Camo, and can be matched with Leggie Base Layer Leggings—cute and functional enough for yoga class or around town.
Info: skealimited.com.
---
FOR HIM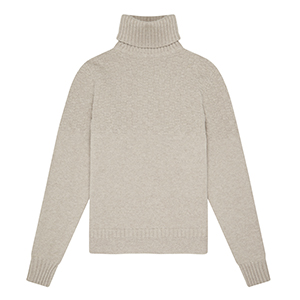 EXPEDITION STYLE
He doesn't have to take his adventurous spirit to arctic proportions—although when it comes to Shackleton's Hero Sweater he certainly could (looking absolutely smashing the whole time). Lamb's wool is so irresistibly soft with a cool basketweave detail makes me want to steal this fabulous knit for my own winter wardrobe. Based on the classic turtleneck worn by polar explorer Sir Ernest Shackleton a century ago, this timeless guy-wear is shipped from the UK posthaste.
Info: shakletonlondon.com.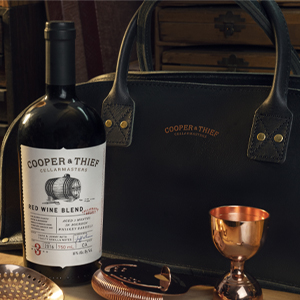 SPIRITED AWAY
The party season is upon us so why not reward your bartender in residence with the Billykirk Limited Edition Bartender Bag—nice for mixing it up at home, but awesome for surprise house calls. The full grain leather bag even resembles those carried by doctors once upon a time. But unlike a physician's carryall, this beauty is filled with an arsenal of mixology tools, such as a Julep strainer, muddler bar spoon, jigger and Hawthorne strainer. Bonus: a secret flap for hiding a favorite holiday quaff.
Info: billykirk.com.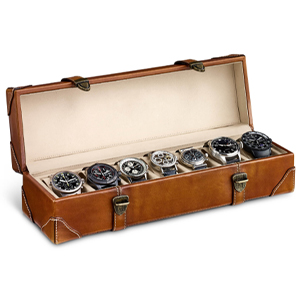 KEEPING WATCH
When a gentleman's passion for timepieces is reflected in a select few, chances are they need a proper home—something that says individualist with a bit of rugged thrown in for good measure. The Time Capsule watch box from Moral Code, with its elegant blend of superior leather and antique brass, offers just such high-end housing—a perfect fit for seven prized analog (or digital, we don't judge) treasures.
Info: moralcode.com.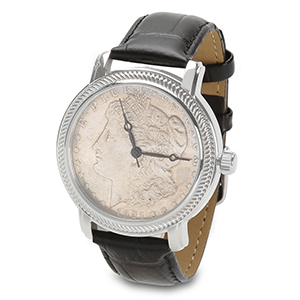 TIME IS MONEY
With a generous nod to added value, here's a thought: tuck a Genuine Morgan Silver Dollar Watch inside the watch box before gifting. Using a vintage silver coin (minted from 1878 to 1921) as its watch face, this distinctively masculine timepiece is available in either obverse—Lady Liberty surrounded by 13 stars—or reverse, featuring a bald eagle and mint mark below the wreath. The wear and date of the coin means no two are 100 percent alike and you can personalize the watch with an engraving of up to three letters.
Info: hammacher.com.
#DUDEYOULOOKAMAZING
Let's face it… literally. Guys are stepping up their self-care game, from workouts to hair care to facial products. In response, the hottest company in anti-aging products DefenAge® Skincare, launched DefenAge Men's Kit, a results-driven regimen designed specifically for men. Its straightforward protocol utilizes a facial cleanser, skin renewing cream and serum, and exfoliating mask. No big deal, just results. As for the gift aspect, it's comes with a hemp sports towel and sleek black leather toiletry bag.
Info: defenage.com.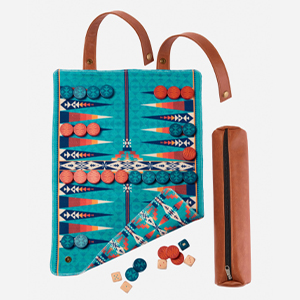 WELL PLAYED
When the open road calls…when he's had his fill of electronic gaming…when skipping Netflix is more than tempting…and when he and his favorite challenger are ready to match wits—there's Pendleton Backgammon. This compact rollup version (picnics, hikes, campouts or posh hotel suites) arrives in a stunning Southwestern pattern with wooden accessories. Mine promptly seduced me back to my love of the backgammon. (There's also an equally fabulous chess/checkers version.)
Info: pendleton-usa.com.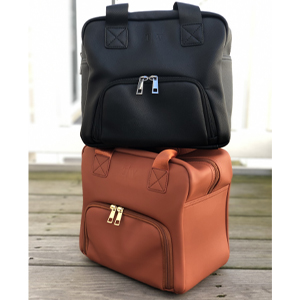 POWER LUNCH
For the metro-foodie in your life: the TW Lunch Tote. A study in unfussy good looks, staggering capacity, and insulated compartments, this baby is a sweet traveling companion, and not just for lunch. Made of sturdy hand-stitched vegan leather, the standard version holds a day's worth of food—or the wherewithal for a small party. Its mini counterpart is no slouch either. I sailed into a meeting with homemade cookies with no one the wiser, until the dramatic reveal, of course.
Info: twtote.com.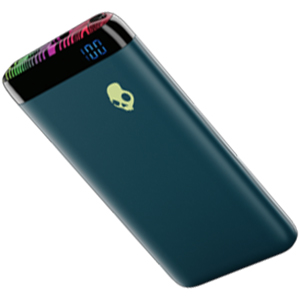 TOTALLY IN CHARGE
Forget about wimpy chargers that barely get you through a subway ride. The Stash Portable Power Bank is nothing short of a high capacity dynamo, keeping cell phones up and running for 24 hours or giving a large tablet a healthy six-hour boost. The recipient of this nifty bit of techno prowess will no doubt appreciate the edgy skull logo and effortless design. But when it comes to color selection for me there's only one variation worthy of my iPhone: PsychoTropical.
Info: skullcandy.com.
---
FOR KIDS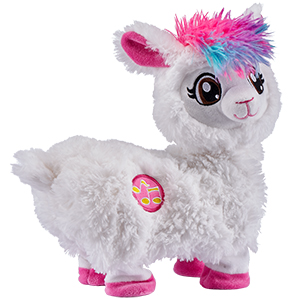 MANE EVENT: DANCE PARTY!
Along with unicorns, llamas are topping the toy charts as they charm the socks off little (and not so little) kids. In the animated, ultra-endearing category, you're not going to find a more interactively fun and funny toy than Boppi The Dancing Llama. This fantastically fetching, laugh-inducing robotic BFF-to-be not only plays three short songs "to bop, spin and dance to," she shakes her furry llama booty and head with gusto, tossing her multi-colored mane as she spins 360 degrees, and to ensure nothing flies off, Boppi's wide-eyes fetching features are embroidered onto her white—or purple—face!
Info: zuru.com.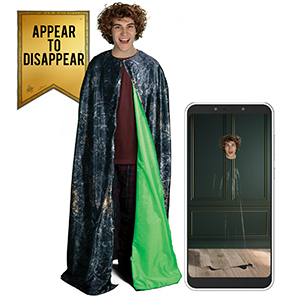 MISCHIEF MANAGED
Of the thousands of Harry Potter items on the market—and I admit to owning a few, albeit mostly books—none of them come close to capturing the supernatural effects of the films like the Harry Potter Invisibility Cloak/Invisibility App by Wow!. Through Cloak-App interaction, state-of-the-art magic allows you to appear to disappear. All that can be seen on your smartphone or tablet is whatever bits you leave unwrapped. Android or iOS, indoors or out, the end result is astounding photos and videos. Imagine your head floating serenely in front of the Christmas tree… or a disembodied family portrait. And you thought a sleigh pulled by reindeer was bizarre.
Info: amazon.com/invisibility-cloak.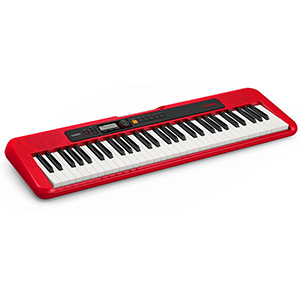 PITCH PERFECT
In the way distant past, I once knew a pianist who was rarely without his portable electronic Casio keyboard. I loved it, too, for things like pop serenades in the park and improvised jazz riffs in the kitchen. Digital savvy having exploded since then, I now find myself blown away by Cassio's Casiotone CT-S200. Riding my first keyboard learning curve on this lightweight, six pound instrument, I watch in awe as my fingers fly across its 61 keys and tap into 50 different tracks, 400 tones, and 77 rhythms. Just imagine it in the hands of a piano prodigy or actual musician to-be! It even comes in three colors: red, black and white.
Info: casio.com.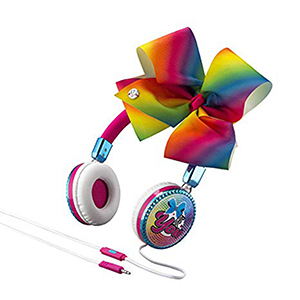 BOWED OVER IN JOJO LAND
Attention JoJo Siwa fans and the grownups who love them: there's a new gift in town that cannot be topped, except with one of JoJo's vibrant signature bows, of course! I'm talking about the JoJo Siwa Bow Fashion Headphones, the holiday season's tween must-have teaming clever techno with the "Kid in a Candy Store" singer's sense of fashion and musical exuberance. The boldest of bows (removable and interchangeable with other JoJo bows) sits atop headphones that invite the wearer to rock out to their favorite songs. As JoJo says, "There's always time to grow older. You can never grow younger"!
Info: nickelodeon-holidaygiftguide2019.com.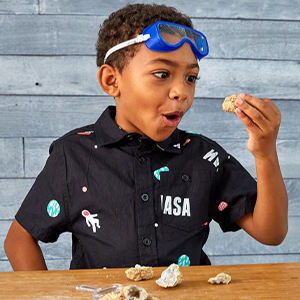 PROGRESSIVE ROCK
Your kid doesn't have to be a budding geologist to be up for Discovery Break Your Own Geodes. Really, how fierce is it to be able to split open one of these crystal-filled bad boys and see exactly what jagged luminous formation lies inside? Each kit comes with directions that explain methods to get the job done (yes, there's more than one), along with three large, natural geodes, a magnifying glass, kid-size safety goggles, directions, and a trivia-rich poster. Adult supervision is suggested.
Info: walmart.com.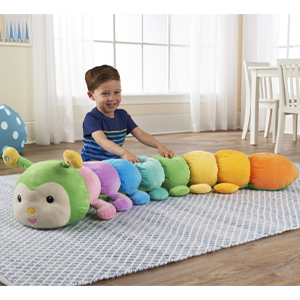 THE ULTRA-CUDDLY CATERPILLAR
She's not yet three, but she already has everyone in her tiny palm. Of the many things that make her happy, she's particularly smitten with her butterfly mobile. So when I found The Musical Plush Caterpillar—a multi-colored five foot expanse of adorable—I thought, why not see if she'll be just as taken with this musical butterfly prequel. Delectably soft, she threw herself onto the Caterpillar's eight sections, discovering along the way that each segment plays a different piano note. Much giggling. Soon she'll learn to press the antennae to hear "Twinkle, Twinkle, Little Star" or "The Alphabet Song", but for now it's one note at a time.
Info: hammacher.com.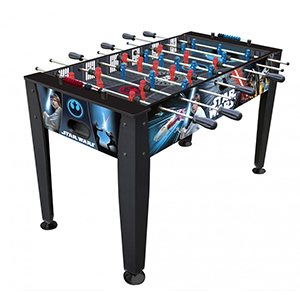 I'M YOUR FOOSBALL, LUKE
Ah, the retro delights of foosball but in a galaxy far, far away. Thanks to the mythic and enduring world of Star Wars™, this Galactic Civil War battle site stands firm and determined to maintain its multigenerational appeal, no matter how heated the competition. But before you launch into deciding whether your allegiance is to the Empire or the Rebellion, you'll want to take a minute to admire the high quality and sturdiness of The Star Wars™ Lightsaber Duel Foosball Table and marvel at its arresting graphics. At some point, though, you'll have to choose between red and blue before facing your opponent. May the force be with you.
Info: amazon.com.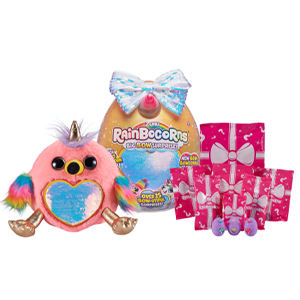 24 CARAT FABULOUS
We have officially entered a golden age of surprises toys. Kids never know exactly what's inside until they rip open the mystery bag or crack the egg, eggs being the on trend cache for treasures troves of fun stuff. Some eggs are the size of real eggs but others are spectacularly ginormous, like the golden Zuru Rainbocorns Big Bow Surprise. Cute, collectible, and big-hearted, Rainbowcorns come in many animal spin offs (Owlcorns, Pandacorns, etc.). Under the sequined Big Bow 25 layers fun. Well, who am I to spoil the surprise? Best indulgence ever!
Info: zuru.com.
FOR HOME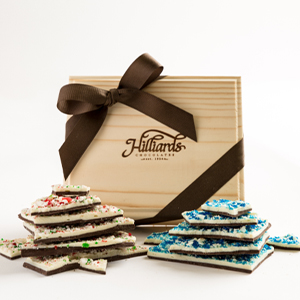 SWEET SURRENDER
How often do you hear about a chocolate company that actually zeroes in on culinary trends? Hilliards Chocolates has been doing just that since its founding in 1924. Now the family-owned company has brought its expertise in artisan chocolates and specialty candies to the holiday season by creating two blissful excuses to indulge: Peppermint Bark & Limited Edition Hanukkah Bark. Attractively packed in hand-carved keepsake boxes, both feature Hilliards signature dark chocolate, creamy white chocolate (imbued with natural oil of peppermint), and crushed peppermint candy topping—red and green for Christmas; blue and white for Hanukkah.
Info: hilliardscandy.com.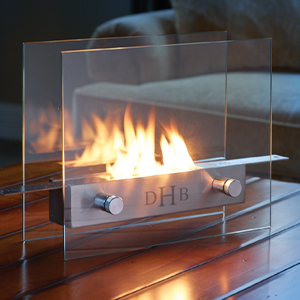 HEARTH & HOME
When you live in Manhattan, you can pretty much give up on having a wood-burning fireplace, and if your space is miniscule you can also rule out a spacious gas alternative (a la Property Brothers). Yet the intimacy of a fireside gathering is still possible with The Monogrammed Tabletop Fireplace from Hammacher Schlemmer. Sitting two inches above a stable surface, the stainless steel burner rests between two panes of tempered glass, becoming a flickering centerpiece for a coffee table or stand. And because the heat is generated upwards and laterally even wood finishes are safe. Clean burning with no fumes, this is truly a favorite winter discovery.
Info: hammacher.com.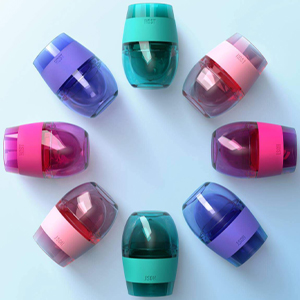 THE CHILL OF IT ALL
The instructions say to pop these unusual glasses into the freezer upside down for at least two hours after which they'll retain an ideal white wine temperature of 43 to 53 degrees for hours. Should red wine be your pleasure, skip the freezer in favor of the fridge and after a couple hours they'll be at the perfect cellar temperature (aka 58 to 60 degrees). In either case, there's no room for error once the precisely engineered HOST® Wine FREEZE™ Cooling Cups do their job. It all comes down to the cups plastic walls that are filled with a unique gel that works its magic once chilled. Two thumbs up.
Info: truebrands.com.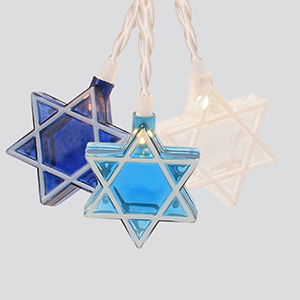 SEEING STARS
Starlight is something romance ballads thrive on, and yet come December, stars and lights take a turn for the festive. Certainly white and multi-colored lights get their twinkle on as snowflakes and Christmas tree garlands. But aside from the glow of menorahs, Hanukkah has been a relatively late bloomer when it comes to holiday illumination and it's the Festival of Lights! Looking into Target's Hanukkah Star of David Novelty Silhouette Lights can make all the difference, and while each string is comprised of 10 bulbs, keep in mind "the more the merrier" so go ahead, light up your holiday world in star-studded style!
Info: target.com.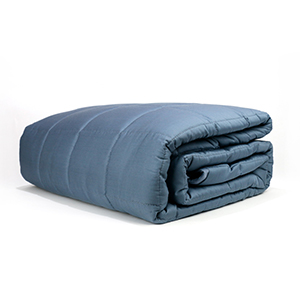 WORTH THE WEIGHT
New Yorkers know stress. So much so, it's almost a badge of honor. Still, we work to combat the effects through everything from therapy and meditation to spas and cocktails. I found something better. The Huggaroo Cooling Weighted Blanket, a beautifully pro-active anxiety reducer using "deep pressure therapy" to lower stress hormones and boost serotonin and dopamine levels. At 15 pounds, this silken blanket is cool during the summer while adapting to winter through the addition of one of the company's velvety duvet covers. Nothing short of life changing (I speak from experience), this is the ultimate feel-good gift.
Info: huggaroo.com.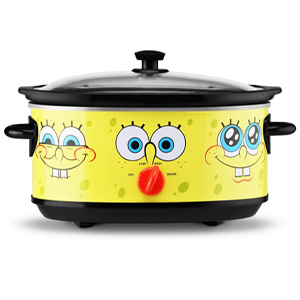 WHO COOKS IN A PINEAPPLE UNDER THE SEA?
Rather puckish, seriously yellow, and most assuredly SpongeBob. Do you know what a giggly tidy whities-wearing sponge is doing in a sophisticated home gift section? Bringing his loopy optimism to winter's overcast days and early nights, of course. Only now he's doing it via the SpongeBob Slow Cooker bearing several of his signature facial expressions. Cranky? You need this. Don't want to fuss with dinner? You need this. Depressed? You need this. Little kids running amok? You absolutely need this. More importantly, you need to share the silly with like-minded Sponge lovers on your gift list.
Info: nickelodeon-holidaygiftguide2019.com.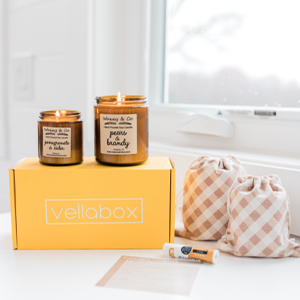 PARADISE BY THE CANDLE'S LIGHT
It must have started decades ago with Book of the Month Club, or maybe Fruit of the Month, but once the Internet and fashionistas got rolling, the deliveries of all kinds of items—from hand-picked wardrobe pieces to makeup to boxes filled with a variety of surprises—are now available monthly, quarterly, you name it. One of the most unique I've encountered, and one that makes a soothing statement, is Vellabox, a curated candle subscription service offering natural, hand-poured candles in seasonally inspired scents. Lovingly presented and packaged, the candles really do lighten the spirit of the recipient.
Info: vellabox.com.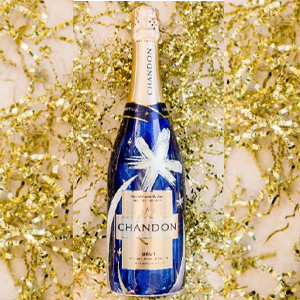 GRAND FINALE
The tradition of toasting the New Year with a bit of the bubbly actually dates back 1500 years (yikes, right?). Fast forward to the 16th century when only the rich could afford the religious honor of sipping the "holy" drink. Fortunately, that changed, as did the idea that French Champagne was the only sparkling wine worth considering. We're so much smarter now. Presented in an artistically festive bottle, California's Chandon Limited-Edition Brut Winter 2019, comes in both standard and magnum size. Harvested under the stars, the wine charms with a wonderfully finessed flavor—most excellent for ringing in 2020.
Info: chandon.com.