AROUND TOWN
Carroll Gardens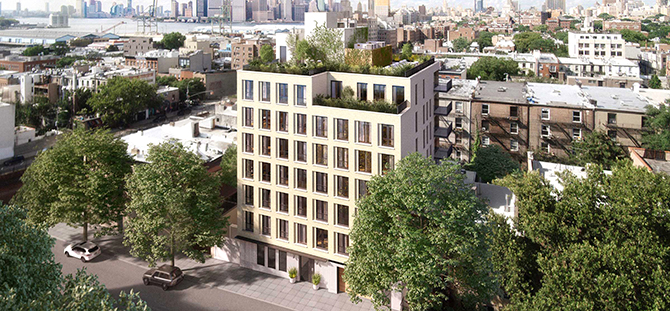 By TJ Johnson
One of Brooklyn's off-the-beaten-path neighborhoods, Carroll Gardens, is hip, historic—and quiet. With streets lined with 19th-century townhouses with beautiful front yards, it also offers plenty of parks for outdoor activity. The neighborhood has its Italian origins making it the ideal place for some delicious cuisine for sure.
A prime neighborhood in the city's five boroughs, it also features some of the best schools, making it a beautiful place to raise a family. But don't get me wrong, Carroll Gardens is also a great scene with new bars and restaurants emerging around every corner and is an excellent place for anyone to call home. Carroll Gardens has its way of making you feel like you are not in the city, yet having the convenience of being right in the city.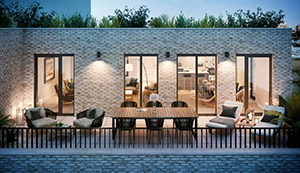 NEW TO THE NEIGHBORHOOD
If Carroll Gardens seems right for you, but that townhouse is not to your liking, perhaps one of these new condominiums will pique your interest.
145 Carroll Gardens Set on a picturesque, tree-lined street, 145 Carroll Gardens is a brand new condominium boasting 17 homes of unparalleled luxury and style. Blocks away from Cobble Hill's shops on Court Street, Columbia Waterfront's idyllic beauty, Red Hook's burgeoning food scene, and Carroll Garden's charming coffee shops and bakeries, the development is centered at the heart of it all.
The wood-paneled lobby sets an elegant tone upon entry. An adjacent art studio with custom millwork and window seating offers a comfortable, creative work and play space for adults and children alike.
Pricing: $1.65 million for two bedrooms; $4.1 million for three-bedrooms.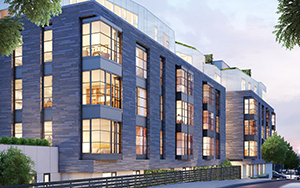 345 Carroll Gardens Imagine this rare find: A full-service condo in one of Brooklyn's most desired neighborhoods. Designed by award-winning architects Gluck+, 345 Carroll Gardens offers 32 unique custom-crafted homes, including 18 with private outdoor spaces, a residents' landscaped garden, and a wide range of services.
To begin, the building's double-height entry draws the exterior's masonry, glass, and signature bluestone indoors while revealing views to a windowed mezzanine and the landscaped private garden. Modern elegance meets brownstone warmth at this address. The residence provides door attendant, superintendent and porter services, a fitness center, a children's playroom, a 5,300 square-foot landscaped garden with bocce court and vegetable garden, a roof terrace, pet grooming station, and bicycle storage. Private parking and storage space are available for purchase.
Pricing: $1.695 million for two bedrooms; $3.85 million for four bedrooms.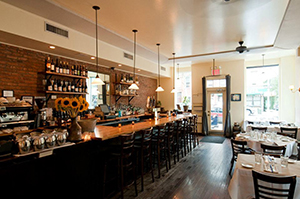 DINING OUT
Brooklyn is not only known for historic brownstones, new condos, and quiet streets. Its cuisine is also phenomenal, and you should try one (or two) of these favorites.
Frankies 457 Spuntino Located on Court Street, you'll feel as if you landed in Tuscany. You will not be disappointed with this fantastic neighborhood favorite. It's a tiny, cozy joint with simple Italian cooking, and the food is consistently excellent. Also, adding to the impressive menu is a very reasonably priced wine selection. It's a beautiful place to linger, especially in the summer when the back garden is open. A must is the House-Made Cavatelli with Faiccos Hot Sausage & Browned Sage Butter. It's one of their signature dishes, so be sure to put it on your radar. Info: frankiessputino.com.
Buttermilk Channel Another favorite place in Carroll Gardens is Buttermilk Channel. It's the sort of restaurant we'd like to frequent every day of the week. It's warm and relaxed, run with care and attention, offers an appealing menu—and is priced just right. The restaurant is named for the tidal strait between Brooklyn and Governors Island and evokes feelings of comfort and cheer and where the close-set tables and ample bar add to the lively atmosphere. Try the Littleneck Clams, Fresh Linguini tossed with Beets and, of course, the Buttermilk-Fried Chicken. Info: buttermilkchannelnyc.com.
---
If you are interested in living in Carroll Gardens or any of the five boroughs, contact me and The StarrJohnson Team at Brown Harris Stevens, who is always here for all your buying and selling needs.
THELONIOUS "TJ" JOHNSON
Licensed Real Estate Salesperson
Brown Harris Stevens Residential Sales, LLC
Partnering Worldwide
130 Fifth Avenue, New York, NY 10011
Direct: 212-317-3687; Cell: 646-236-7901; Fax: 212-319-3925
Email: tjohnson@bhsusa.com
Visit him: bhsusa.com/thelonioustjjohnson
Member of Luxury Portfolio International Member of the Real Estate Board of New York