Tech Talk
SPRING TO THE FUTURE
By Will Reed
With the days getting longer as we inch towards summer, we are given more time to enjoy every moment thanks to new ways to save time. Whether it's to gift a special friend or family member, catch up on some house work, enjoy the outdoors, or just find ways to wind down, today's technology is making these tasks, well more enjoyable and easier than ever. Here, some perfect finds to add to your list of to-dos.
---
SPECIAL GIFT GIVING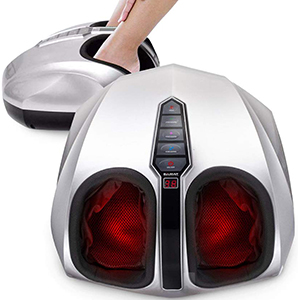 THE RIGHT RUB
What could be better than giving a special someone the Belmint Shiatsu Foot Massager? What makes this one better is that It comes equipped with powerful deep-kneading Shiatsu massage nodes that work synergistically on feet to relieve chronic pain, stubborn knots, muscle tension, plantar fasciitis to use anytime...anywhere. Info: belmint.com.
---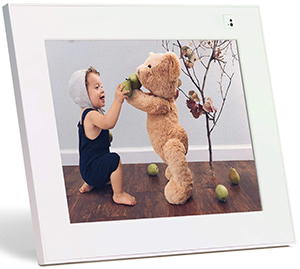 SHARING FAMILY MEMORIES
The Aura Frame makes sharing family memories a snap. Not only does the Aura look like something you'd actually want to display at home, but the smart frame also takes all the annoying effort out of finding the perfect photos to upload. Once synced to your phone, Aura can determine exactly which images are important to you (based on the people and things you shoot most) and which will look good (no low resolution or blurry snaps). The result is a rotating gallery of your best photos on a super-high resolution display. Coolest of all? If you tire of an image you can simply wave it away with gesture controls. Info: auraframes.com.
---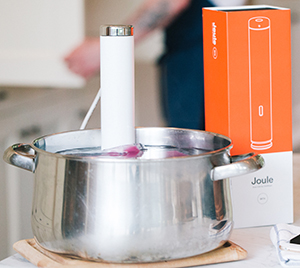 THE MASTER CHEF
Make the chore of cooking easier with ChefSteps Joule Sous Vide. The device is the world's smallest, smartest, most powerful sous vide for perfect cooking every time. Joule heats to the perfect temperature—no more or less—which means that your proteins won't overcook, ever. The Visual Doneness™ feature in the Joule app displays exactly how food cooks. Especially wonderful for those hosting a party or dinner to spend more time with guests—and not in the kitchen. Half the size of other sous vide machines, it's small enough to slip into a top drawer. iOS or Android required. Info: chefsteps.com.
---
TECH FOR THE OUTDOORS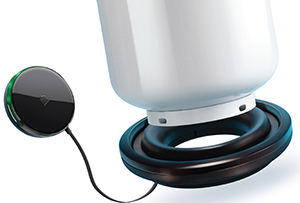 BE A GRILL PRO
Many of us like to grill during the warmer months using the tried-and-true propane powered grill for speed and convenience. However the one move which could leave you looking like the newbie is an empty propane bottle, or even guessing how much propane remains. Problem solved! From Winks Labs comes The Quirky Refuel which enables the user to check the status of the propane tank on a cell phone app synced to Wi-Fi. Info: wink.com.
---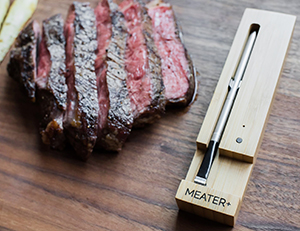 BARBECUE PERFECTION
Attention all grill masters. Time to add this to your list of must-haves. The new Meater+, a long range (165-feet plus) wireless probe inserted into meat or chicken can tell both internal and external temperature. Through special algorithm it will indicate when food is cooked to the desired temperature on your cell phone. Can also be used in the kitchen or smoker. Info: meater.com.
---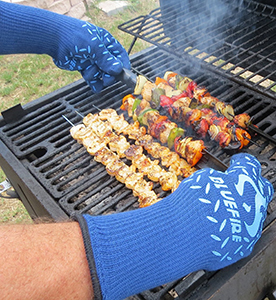 FEELING THE HEAT
Need to move food from the grill to table? Or perhaps move logs to a fireplace. Whatever the occasion, invest in a pair of Bluefire Pro Heat Resistant Gloves. These superhero gauntlets are made of a 100 percent Kevlar/Aramid/Nomex flame resistant material mix (think: car race drivers meet bulletproof vests) and certified to 932 degrees for heat resistance. Info: bluefiregloves.com.
---
SPRING CLEANING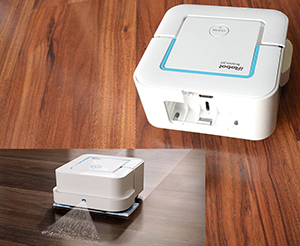 MOP & GO
Designed to wet mop, damp sweep, or dry sweep hard floors, the iRobot Braava Jet® 240 Mopping Robot tackles dirt and stains in small spaces. Download the iRobot App to get the most out of your robot. With its square shape and compact size, Braava Jet® gets into hard-to-reach places, including under and around toilets, into corners, and below cabinets. The mopping robot searches for obstacles in its path before it sprays which certainly helps to protect furniture, rugs, and walls. Info: irobot.com.
---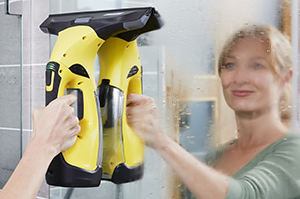 SQUEAKY CLEAN
Powered by a lithium-ion battery the Karcher WV5 Window Vacuum Cleaner first uses a spray-on detergent then hovers up to be combined with a micro-fiber cloth to get that perfect shine. Not just for window cleaning, this versatile tool works on any flat surface and is ideal for tackling all kinds of cleaning jobs around the home, like cleaning shower screens and tiles. It also leaves mirrors sparkling clean, and even eliminates liquid spills from floors and worktops in no time. Info: kaercher.com.
---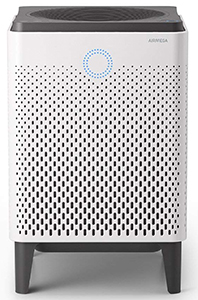 BREATHE EASY
Spring cleaning creates dust and when combined with pollen and other allergens just being able to breathe deeply can be regarded as an indication of a successful clean. Enter the Coway Airmega 300 Air Purifier which can tackle the air quality for up to 1,256 square feet. The Airmega has a dual, two-way air purifier which removes 99.97 percent (that's a lot) of particles from the air while a monitor on the Airmega enables real-time air quality measurement. Info: cowaymega.com.