USKUDAR
Your Passport To Authentic Turkish Cuisine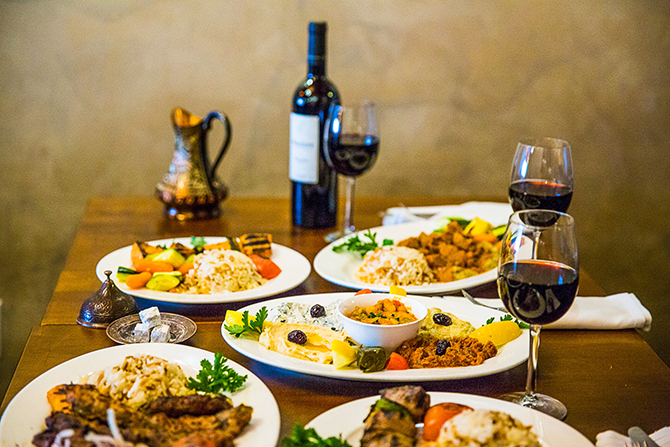 By Ellis Nassour
ATurkish restaurant this good is hard to find anywhere. So say the loyal diners who frequent the Upper East Side's Uskudar. Now in its 30th year, the intimate restaurant—named in honor of the seventh century city on the Bosperous—is incredibly welcoming to guests. After a while it seems like every table is in a party mood enjoying the hospitality, food and wine.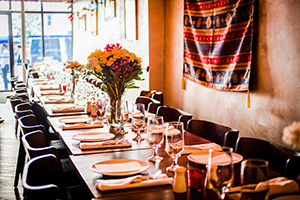 "My three brothers and I worked in Istanbul hotels from the time I was 13," notes founder and executive chef Ibrahim Ozdemir, known to a long list of happy customers as Chef Ibrahim. "I apprenticed, baked bread, and was pastry chef at the historic Pera Palace Hotel in the heart of Istanbul. The chef was very demanding because of the clientele with a who's who list of icons including Ernest Hemingway and Agatha Christie."
A MEDITERRANEAN MENU
From there, Ozdemir worked in top European hotels. He arrived in the U.S. in 1987. "I was already a seasoned chef," he says. "It's all I knew, so that was the way I would have to make my living. There were Mediterranean restaurants, so I had to do something different. Lamb, long the staple of our diets, was disappearing from menus. I made it my specialty. I know lamb. I am very particular and will only accept the best." To this day, Chef Ibrahim spends his mornings shopping for the freshest provisions and the afternoon and night in the kitchen.
At Uskudar he prides himself on serving traditional family recipes, some of which go back 700 years. Marketing manager Jacob Bare says, "There are chicken, seafood, and vegetarian options, but the majority of our patrons come for the lamb. And they come from near and far. Other than the outstanding variety of lamb dishes, another reason might be that we've managed to keep prices reasonable for years."
The large Mediterranean meze platter is a must and consists of Yalanci Dolma (stuffed vine leaves), Spinach Tarator (with minced walnuts, yogurt), Fasulye Pilaki (braised white kidney beans), and Ezme (tomato and walnut spread). Other popular starters include Cacik (chilled yogurt, shaved cucumber, garlic and dill), Borek (crispy pan-fried phyllo rolls, crumbled feta and spinach), and Red Lentil Soup.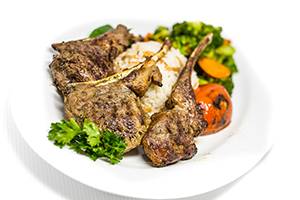 Lamb is the staple here where chef favorites include Hunkarbegendi (lamb cubes stewed in tomato sauce, served on a bed of eggplant puree, with herbs, rice and veggies), Lamb Shish, lamb shank, Kofte (chargrilled ground lamb patties). Other entrees include Chicken Shish, a chicken and okra casserole, and Chicken Artichoke. Crowd pleasing seafood dishes include wild Branzini, Shrimp Shish, and Talapia.
THE BEST FOR LAST
Leave room for dessert. Kayisi (poached dried apricots, almond and cream), honey-dipped Baklava, and Kadayif (baked shredded wheat, walnuts, and pistachios) are just a few of the sweet sensations.
Uskudar is open seven days, noon to 10:30 P.M. It recently doubled its size, and now offers private dining. There's an extensive, reasonably-priced wine list that includes Turkish, Lebanese, Bulgarian, and U.S. vintages. Turkey's famous Efes Pilsen beer is also available.
For more information on Uskudar, visit uskudar.nyc.