CMX CinÉBistro
Dine-In Movie Theater With Luxe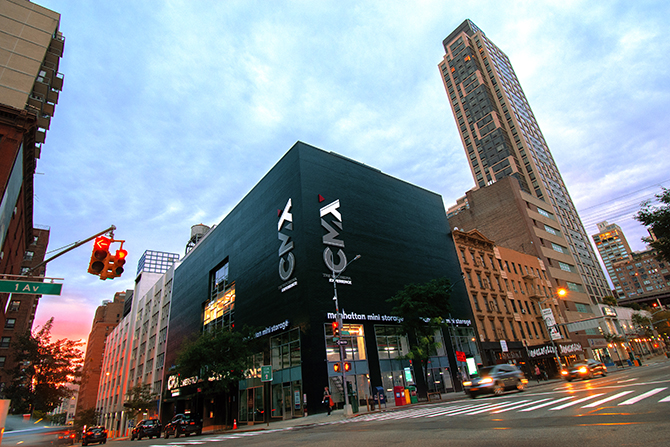 By Lillian Langtry
Abrand new theatrical experience has arrived in New York City's Upper East Side with the opening of the CMX CinéBistro 62nd Street. Boasting six screens, a full menu and two full-service bars, the theater is the first New York outpost of CMX Cinemas. With a total of 37 theaters across the U.S., CMX Cinemas' new location continues its signature VIP movie-going experience to include world-class in-theater dining complete with luxurious reclining love seats—all within a distinctively sophisticated setting.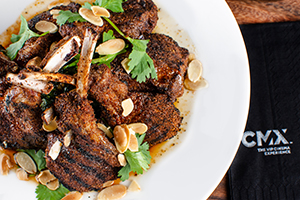 "It is a great pleasure that we opened our first theater in New York City, a location that is poised to become a literal icon and flagship for CMX Cinemas with its city-inspired sophistication," said Jose Leonardo Marti, CEO of CMX Cinemas. "New York's newest one-stop destination for entertainment, CMX CinéBistro's intimate environment affords moviegoers the exclusive feeling of being in their very own screening room," he continued, "complete with the luxurious comforts of top-notch service and superior cuisine and cocktails."
Featuring a vertical layout with 45,500 square feet of theater space, each level contains two auditoriums. Individual theaters range in size from 46 to 64 seats and feature the latest in projection technology, including a Dolby 7.1 sound system, and lush oversized reclining love seats with leather accents and footrests, complete with a swivel table. Each chair also includes a dim LED light and storage compartment for safekeeping of personal items.
LET THEM EAT
The menu was created by Isaac Stewart, CMX Cinemas' Vice President of Culinary Development, who oversees menu development and culinary operations for all CMX locations. Stewart has put an artistic, innovative spin on some of New York City's most celebrated cuisines and cooking styles and includes Lobster Cannoli, Moroccan Lamb Lollies, BBQ Spiced CAB Cowboy Ribeye, and Strawberry-Mezcal Tres Leches.
Patrons at the CMX CinéBistro are invited to obtain their reserved seats—all of which are comfortable recliners—30 minutes ahead of time. During the pre-show, servers come around to take their orders and deliver food; after the previews have started, those who wish to order more food or beverages can do so at one of the venue's two bars, where they'll be given a pager to alert them as to when their order is ready to be picked up.
The opening of CMX'S first New York City location marks the company's continuation in its robust expansion with sites in New Jersey, Illinois, Florida, and Georgia. CMX is a wholly owned subsidiary of Cinemax.
For more information about CMX CineBistro, visit cmxcinemas.com.