SPOTLIGHT
Michael Buono, Mulberry Development LLC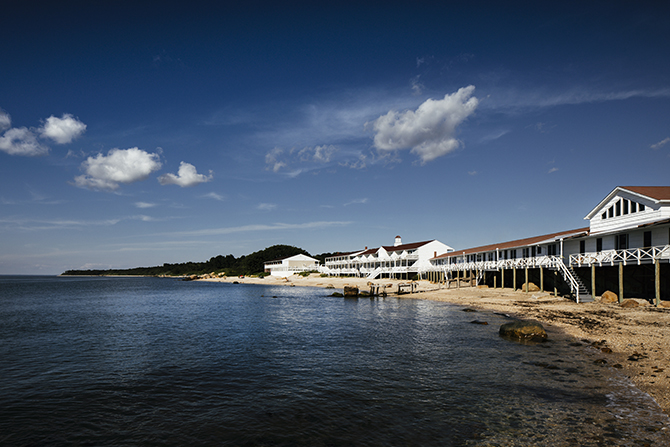 By Patricia Canole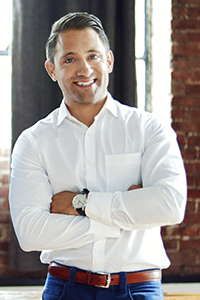 Meet Michael Buono who serves as Chief Executive Officer of Mulberry Development LLC, a full-service construction management and real estate development firm. A seasoned developer who draws from deep expertise garnered during his tenure within the international financial sector, Buono expertly manages the economic and operational intricacies of the firm's vast portfolio of projects. His proven ability to create efficiencies of scale without compromise of quality is exemplified across the luxury hospitality, retail, commercial, residential and community infrastructure sectors. Among his many credits is the development, design, and construction of luxurious private residences and award-winning hospitality destinations including NoMad New York, ACE Hotel and Michelin star Breslin Bar & Dining Room, AKA Central Park, The Freehand Hotel, The Plaza Hotel and Residences, The Playboy Club, and the newly imagined Sound View Hotel in Greenport, Long Island. He is also responsible for the development and creation of retail locations for leading brands including Bally, Yves Saint Laurent, DITA, Bottega Veneta, and Tory Burch.
Born in the U.S. and raised in Buenos Aires, Argentina, Buono received a BA in Finance and Economics and an MBA from Fairleigh Dickinson University where he is both an active alumnus and member of the university's Executive Scholar's Mentoring Program. He continued his education through the study of Structural Negotiations at Harvard Law School. He has been honored by the National Business Honor Society, the National Society of Collegiate Scholars and Beta Gamma Sigma.
New York Lifestyles recently met with Michael Buono to find out more about this dynamic real estate entrepreneur and what he's planning for the future.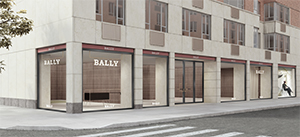 What inspired you to form Mulberry Construction and Development?
I began my career as an analyst within the international finance sector at KPMG and Booz Allen & Hamilton. I was introduced to real estate just over ten years ago while working with the Sydell Group on the transformation of the turn-of-the-century Breslin Hotel from an SRO to the trendsetting Ace Hotel that we know today.
Armed with financial models and fine-tuned formulas, I had a firm grasp of the financial intricacies of the project, and suddenly found myself fully immersed in the reality of development. The project touched on all aspects, from preservation and restoration to hospitality programming and creation of the guest experience. I still remember standing on site and teaching myself how to read blueprints, it was the epitome of baptism by fire—and I never looked back.
While I still rely heavily on my financial background and systematic approach, through the Ace, I discovered profound respect for the creativity of the development and construction process. I was inspired by knowing that I was part of the team that brought a pro forma to life.
Do you have partners you've teamed up with to form this business?
The Ace was massive in both scale and scope, and there were several general contractors awarded projects within the project. Robert Lavecchia was among them—he began as a custom home builder in New Jersey and had made a name for himself as a skilled general contractor completing luxury residential, hospitality, and retail projects across New York City. Working together, we immediately identified a common work ethic and dedication and recognized how complementary our different skill sets were. A partnership was the natural step, and we formalized our relationship shortly after the Ace's completion.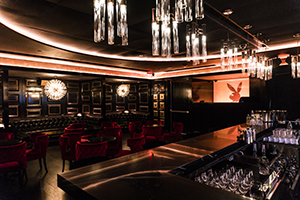 Tell us about the very first project you handled.
The Ace was not only a first-of-a-kind project for me, it was a first-of-a-kind for Manhattan as well. The concept and flawless execution jumpstarted and set the standard for hotels as lifestyle brands. A typical property may have four to six different room types—the Ace has over 50. And rather than just a restaurant or two, the Ace offers award-winning chef April Bloomfield's The Breslin Bar and Dining Room, The John Dory, The Lobby Bar, and Stumptown attracting hotel guests and locals alike.
The eclectic design, high-quality materials, and high-touch details broke the mold and were a complete deviation from the expected. Things like guitars and custom art in the guest rooms and community tables and cozy nooks create moments that are reminiscent of a stay in a home and ensure a memorable experience.
Which of these projects are you most proud and why?
Robert and I are very hands-on in our approach—we often walk the project before an acquisition, lead planning meetings, source materials, and are onsite from demo through completion. As a result of that involvement, there is a sense of pride in each project we complete.
One in particular though that stands out for me is the work that we are doing in Mendoza, Argentina; a beautiful area that reminds me of Napa Valley. Beginning with raw land, we are creating the complete infrastructure for what will become a resort-like private community of 400 homes. True to our guiding principles, our design aesthetic will exemplify respect for local culture, and we will incorporate only the finest materials and handcrafted elements throughout each of the homes. I am originally from the U.S. but spent some years of my childhood growing up in Argentina; the lots range from $50,000 to $100,000, and I am both honored and excited to lead the project and introduce this exceptional market to U.S. purchasers.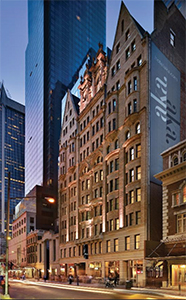 Tell us more about your company. What type of model have you based your company on?
Our model is somewhat unique, and our growth has been organic, adding in-house professionals that represent different project disciplines over time. We started with the demo we automatically undertake when we begin a project; then added in carpentry, which gave us control from a scheduling perspective. From there, we added millworkers and highly specialized trades, allowing us to deliver beautiful custom elements and enhanced value.
Today, we employ more than 50 artisans, carpenters, painters, and tile mechanics; and because we can do so much ourselves, we're able to build below market and deliver faster than most. As we look to the future, our goal is to procure and develop our own projects. This will allow us to achieve total harmony between development and construction—resulting in increased value for the project and investors.
Have you learned anything from developing retail projects that you've interpreted to hospitality projects and vice versa?
Whether we are working on retail, hospitality or residential project, it is the littlest detail that makes the most significant difference in creating the ultimate experience. We have found that success is achieved by balancing luxury with durability to ensure the project looks as good on day one thousand as it did on day one. Luxurious finishes and touchable textures, re-purposed sustainable materials, and high-end lighting systems that adjust throughout the day and season are just a few of the elements that we implement across sectors.
What markets are you focused at present?
We remain focused on the luxury market. Whether hospitality, residential or retail, there are such similarities and a level of expectation that we can confidentiality deliver.
If you could work with any hotelier—past or present—who would that be?
I would love to be able to work with Ian Schrager. Time and again, he has successfully tapped into a property's history and the energy of the community to create a hospitality destination. No matter where you are in the world, walking into an Edition Hotel, you are always guaranteed a unique experience with luxury at its core. I met him in passing while working on the Ace. I was so new to the business. If I could go back in time, I would have taken better advantage of the opportunity.
For more information on Michael Buono and Mulberry Development LLC, visit mulberrydev.com.