Julia Corso A Teen Dream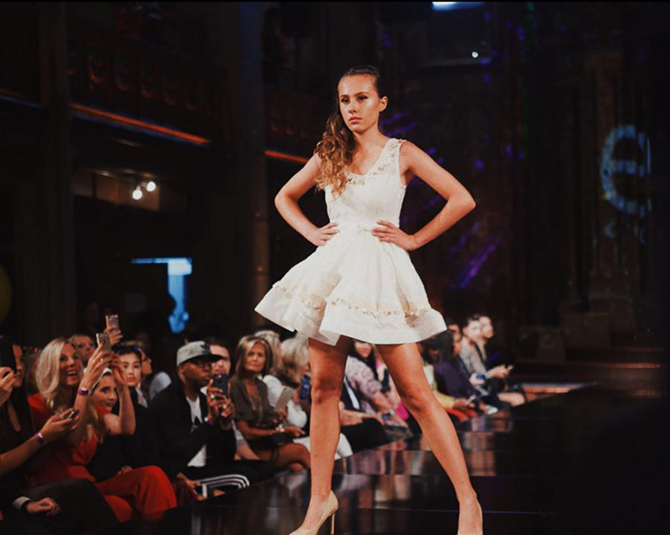 ©Maurice Pinzon
By Bailey Beckett
Cindy Crawford started when she 16. Naomi Campbell at 15, and Christie Turlington was just 14. For years, the modeling industry has engaged the most promising talent in their early teens, propelling them to fame and fortune before they can even get a learner's permit.
It's in those (platform) heels Westchester-native Julia Corso hopes to follow. The 15-year-old, who is currently a sophomore in Pelham, has already strutted the runway for a handful of designers during New York Fashion Week, including up-and-comers like Marnita Miller, Layana Aguilar, Corey Woods, and Renuka Malhi. Her delicate features, statuesque physique and girl-next-door appeal also have marketers circling.
Corso, whose mother Cherie is a noted national media personality, took a break during a photo shoot on the Upper East Side to talk to New York Lifestyles about her new reality.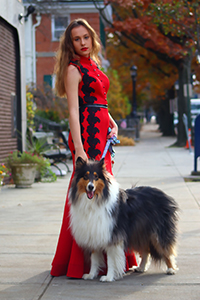 ©Richard D. Holmes
How did you become interested in modeling?
My mom has always encouraged me to express myself creatively through art and fashion. She used to take me to New York Fashion Week every season, and I loved seeing the designers, clothes and all the beautiful models on the runway. It was all very glamorous. I was even interviewed by the New York Post, which ran a photo of my mom and me at the shows. I enjoyed the whole experience and being in front of the camera.
Can you balance high school and a modeling career?
I prioritize school, then modeling. I love to play tennis and basketball, so that keeps me in shape. I'm so lucky to have amazing friends that support me. I feel so blessed to have these wonderful people in my life.
What is your personal style?
I love Lululemon activewear for school, big fitted sweaters, Boho chic. I adore wearing designer clothes, especially when I know the designer personally and modeled for them or their brand.
Any butterflies before a runway show?
I use my nerves to fuel me as I do in sports before I play a tennis match.
How did you learn to walk the runway?
I had a modeling coach, Cyrene Renee, who not only taught me how to model but explained the business. She was also in the U.S. Air Force and was able to show the discipline and focus it takes. It works!
Who are your inspirations?
Audrey Hepburn! I did a report on her for school and even dressed as her for biography day. She was always glamorous, humble and talented. I loved how she worked for the United Nations and gave so much of herself to help kids.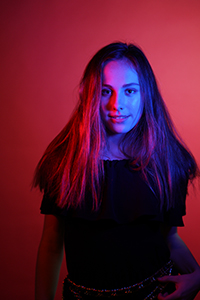 ©Ben Lowy
Describe your health and fitness routine?
I love sports, play tennis and eat everything I want in moderation. I also genuinely like fruits and vegetables and eat a lot of pasta. I believe in and enjoy the Mediterranean diet.
What is your life motto?
Think Chanel and act like it. Turn negatives into positives and just keep going.
Do you feel pressure to maintain a certain size?
The modeling world has room for all shapes and sizes, as long as you're healthy and show the clothes well there is no pressure.
What would be the ultimate booking? Sports Illustrated. My friend, Samantha Hoops, has appeared in the magazine many times. She is beautiful, healthy and living the dream. Chanel is also a dream. And I like sportswear, so I would love to model for Lacoste and Lacoste Supreme.