MY NEW YORK STORY
Misha Dichter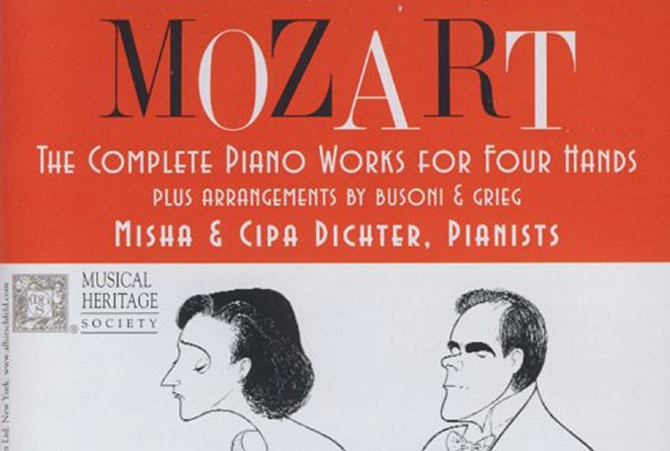 By Bailey Beckett
Misha Dichter is that rare musician who'd rather play in his head than perform on stage. "It almost feels like an intrusion," says the celebrated pianist, who has called New York home for over 50 years. "I'm constantly asking questions. 'Why did the composer do this?' 'How do I make his intentions sound clearer?' 'How can I make it easier?' As soon as the concert is over, I have to find a more interesting way of performing."
That's not to say he doesn't enjoy it. "I love the idea of letting people hear everything I've found to be wonderful pieces," he says, "but it's such a pleasure for me to be spending time with these great composers every day."
It's certainly paid off. The musician, who made a much-lauded return to the stage at Weill Recital Hall at Carnegie Hall last year after recovering from a debilitating disease of the hands, has enjoyed a storied career since he won the Silver Medal at the 1966 International Tchaikovsky Competition in Moscow. At the time he was still a student at the Juilliard School. Since then Dichter has performed and recorded with many of the world's most esteemed conductors, including Leonard Bernstein, Pierre Boulez, Valery Gergiev, Bernard Haitink, Mariss Jansons, Kiril Kondrashin, Erich Leinsdorf, Neville Marriner, Riccardo Muti, Eugene Ormandy, Gerard Schwarz, Michael Tilson Thomas, and David Zinman, among many others.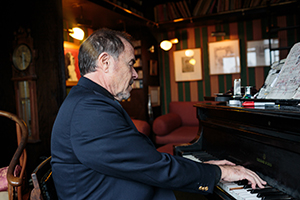 AN INCREDIBLE TALENT
With his wife, Cipa, who is also a noted pianist, Dichter has toured the world, presenting both masterworks and neglected scores of the two-piano and piano-four-hand repertoires. A three-CD set of Mozart's complete piano works they recorded together in 2005 was called "an unmitigated delight" by the American Record Guide, as well as being named Music Web International's Record of the Year.
His incredible talent has distinguished him on the world stage, but Dichter credits both intense curiosity and rigid discipline for his success.
Just consider an average day. A resident of the San Remo since 1975 ("We moved in the same week President Ford told the city to drop dead," he laughs), the musician is awakened at 6 am by his much-loved springer spaniel, Baxter, whom he walks in Central Park before his daily five-hour practice. "I'm such a creature of habit," he says. As is Baxter, who recognizes the last notes of Schubert's trio as a sign it's time for a longer go around the lake. Afterward, Dichter reads, writes (he has contributed to the New York Times), jogs and even sketches—a talent he discovered by accident.
"I don't claim to have talent in music, I have to work very hard at the piano, but I do think I have an instinctive ability to draw," he says. "I've never been schooled in it, and I don't want to be, I don't want to become aware of the details as I am a classically trained musician. Put a pen in my hand, and I start to draw." He released an e-book in 2012 of his original drawings called A Pianist's World in Drawings which was published by Rosetta Books and still available on Amazon.com.
Family is one of his proudest accomplishments. Dichter and Cipa have two sons and five grandchildren and enjoy spending time in the city as well as their country home in Upstate New York which he says is his favorite place in the world, with panoramic views and even a tennis court.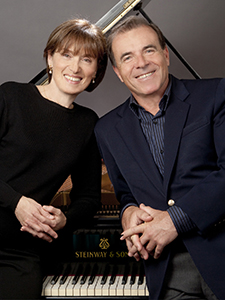 Cipa & Misha Dichter ©Christian Steeiner
TRULY GRATEFUL
It sounds like a charmed life, for sure. But it almost changed forever in 2007 when he learned he had developed Dupuytren's Disease, a hereditary deformity of the hands. "My father had two botched hand surgeries—he was mangled to the end of the life," he says. Surgery on Dichter's right hand forced him from the stage for a considerable period. It happened again in his left hand in 2016, still posing a serious threat to his career.
The experience had a profound effect on his life, one he feels to this day. "You don't take things for granted anymore," he says. "It made me a very grateful person." Nearly losing the use of both hands also changed the way he thinks about and performs music. My hands were different after surgery. It made me think maybe this is a way to find a more exciting way of looking at the piece."
He counts Dr. Scott Wolfe of the Hospital for Special Surgery for his recovery. So much so, "there's nothing I love more than seeing him near the front of the audience cheering and smiling as I finish a piece. It would not have been possible without him. He and his wife have become two of my best friends."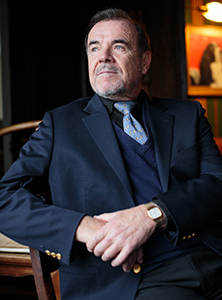 SAVORS THE CITY
The gratitude he feels extends to his hometown New York, which he calls "better than ever." He and his wife enjoy savoring the city which includes dining out at their favorite haunts Pizzeria Sirenetta and the Mermaid Inn. "The idea of going to a restaurant and having a two-hour meal is something I look forward to," he says.
Dichter's impeccable taste extends to cigars, a true passion for the musician. "I can be a terrible cigar snob, especially with people who say they'll only smoke Havanas," he laughs. For the record, he prefers the Honduran Sancho Panza Glorioso, which he even gave out during a trip to Cuba (he is fond of the Cuban Monte Cristo #1 as well).
Though he has no plans to slow down, Dichter is not shy opining about the next generation of musicians. Through his teaching of master classes (he has done so with the Aspen, Curtis, Eastman, Harvard, Juilliard, Yale and Holland's Conservatorium van Amsterdam) he's noticed students are increasingly just focusing on having a successful career, and less on the actual music. "It's your love of art, not pursuit of a career, that is going to make you happy," he says. "Now that I'm in my 70s I have the luxury of saying so."
For more information on Misha and Cipa Dichter, visit mishadichter.com.