NEW YEAR'S EVE IN NYC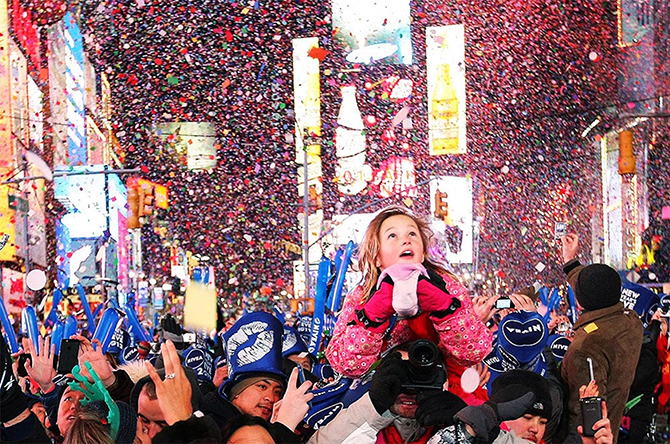 By Tash Bazika
The last night of the year is magical, where everyone puts on their best glittery frock to ring in the 2019 in style. Although the ball drop in Times Square is the main event, there are bounteous other events happening all over the city, in bars and restaurants, clubs and parks. So if you're looking for a party at the hottest club, a concert with an incredible line-up, a dinner with friends and family or the best views away from the crowds, this guide to New Year's Eve in New York is set to inspire a night to remember.
ROOFTOP BARS
Rainbow Room
What a better way to ring in the new year than on top of the world with not one, but two parties to choose from. The Rainbow Room offers guests a modern twist on classic Old World charm. Enjoy a premium open bar, cocktail hour featuring passed canapes in the Gallery, and an elegant four-course tasting menu and live entertainment in the Rainbow Room with a historic rotating dance floor to keep you dancing into the next year at the black tie bash. At midnight, guests can toast with Louis XIII, while listening to Hank Lane's Kevin Osbourne and his sensational 10-piece band, performing everything from Sinatra, to classic rock, Hip Hop and today's contemporary hits. At Bar SixtyFive at Rainbow Room, the adjacent cocktail lounge, guests can countdown with a DJ and raise a glass to 2019 with friends and family at the Rainbow Room's New Year's Eve party. Tickets start at $725 for Black Tie Bash premium and $325 for general admission tickets to the Bar SixtyFive Rainbow Room New Year's Eve party. Info: rainbowroom.com/new-years-eve-2019.
STK Downtown
Start the New Year in cosmopolitan glitz at STK Downtown, located in the Meatpacking Distrist. Spread your night out over two levels delivering pulsating music and a 5-hour premium open bar. Channel your inner socialite with a red velvet rope entrance at 8 pm with drinks to follow at 9 pm. Start the night with liquor cocktails or tasty wines and finish with festive bubbly drinks as you celebrate all the moments of 2018. Then with some delectable items including vegetable pot stickers, duck confit spring rolls, tuna tartare and to sweeten the night, strawberry cheesecake bites and salted caramel brownie bites. Fly high on the rooftop bar in your best New Year's frock and dance to the hottest beats of house, top 40 and mash ups. As the anticipated moment draws near, grab a glass of Champagne and raise it to the electric live countdown. Info: balldrop.com/new-years-eve-stk-times-square.
RESTAURANTS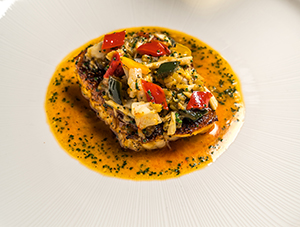 The Pool and The Grill Start the night right with a posh New Year's Eve feast at The Pool and The Grill, which usually separated by a long hallway will combine their flavors to bring guests the best of seafood and steak. Situated inside the Seagram building, the architectural treasure features its own oceanic and land treasures that focus on simplicity and fun, which is what New Year's Eve is all about. Gather with friends and family and celebrate the end of 2018 with a special prix fixe dinner for all of the senses, incorporating art, architecture, food and drink. Info: thepoolnewyork.com.
Fedora
The classic West Village bar reborn as a supper club will take you back to before 2018 even began. Every year the speakeasy invites guests to join them in rolling out the welcome mat for the New Year with an a la carte, as opposed to the usual prix fixe. As part of The Happy Cooking Hospitality, Fedora will offer playful dishes from Chef Jin Kang that center around a mix of classic new dishes, inspired by various cuisines. Pair any dish with craft cocktails from Brian Bartels and you will be on your way to a good start to the new year with a cozy dinner surrounded by loved ones. Info: fedoranyc.com.
CLUBS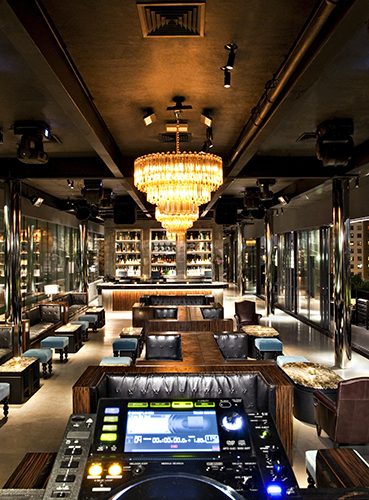 New Year' Eve at Freq NYC
Dance your way into the New Year at one of the city's hottest nightclubs, Freq. The 20,000 square foot, five story behemoth features a multi-level main room, a lounge and rooftop where you will see the amazing West Side skyline. Enjoy a 5-hour premium open bar and Champagne toast at midnight, to celebrate the beginning of 2019. Tickets start at $69 and can cost up to $3,000 for a stage VIP bottle package for 12, which includes 4 bottles of premium vodka, 3 bottles of champagne, reserved nightclub seating and VIP status. Info: nycnewyears.com/new-years-eve-at-freq-nyc.
The Dream Downtown New Year's Eve
Dreaming of the perfect New Year's Eve party? This boutique hotel in the Meatpacking district may just make your wishes come true. Dream Downtown will open its doors to celebrate its 8th annual New Year's Eve celebration, taking place in three venues across three levels of the hotel: PHD Rooftop Lounge, The Gallery, and Electric Room. Each level is a new experience with world famous DJs spinning the best in electronic, hip hop and top 40. Tickets are available for purchase and range from $109 to $1,000 for VIP tables. Info: nycnewyears.com/the-dream-hotel-downtown-new-years-eve.
FIREWORKS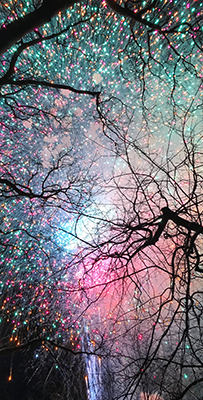 New Year's Eve in Prospect Park
Skip the masses in Times Square and head out to Brooklyn for a spectacular fireworks celebration at Prospect Park's iconic Grand Army Plaza. Brooklyn borough President Eric Adams and the Prospect Park Alliance will hold its annual fireworks display, which is now in its 39th year. The free event will showcase live free entertainment starting at 10:30 pm followed by fireworks at the stroke of midnight. Locations for the best viewing spots include Grand Army Plaza, the Park's West drive and along Prospect Park West between Grand Army Plaza and 9th Street. Info: prospectpark.org.
New Year's Eve at Coney Island
Make a day of it at Coney Island and welcome 2019 with friends and family at the people's playground. Coney Island will turn into a magical circus of live music, sideshow performances and a spectacular fireworks display at midnight. Although the rides will be closed because of the cold, there is plenty to see and do all night, including eating at many well-known restaurants in the amusement park. Grab a great spot on the boardwalk and watch the sky come alive as you look forward to the new year and its endless possibilities.
CONCERTS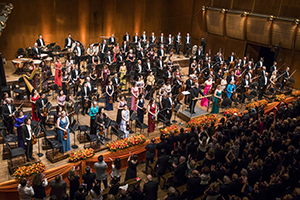 New Year's Eve with Renée Fleming
Beloved American soprano Renée Fleming will join the New York Philharmonic and music director Jaap van Zweden for the New Year's Eve tradition of singing and dancing into the New Year., featuring Broadway and film hits. Grab your best gown and enjoy an evening of elegance and sophistication in the famed Lincoln Center for a conjuring of a night at the ball with great Viennese waltzes and operetta gems. Tickets range from $105 for third tier to $275 for orchestra and first tier seating. Info: nyphil.org/concerts-tickets/1819/new-years-eve.
Phish at Madison Square Garden
Phish heads get ready to rock into the new year at Madison Square Garden. The American rock band known for their oriented and group improvisation that draw on funk, reggae, hard rock, and acoustic genres will return for a 4-night run beginning December 28th through December 31st. Phish and CID Entertainment will be offering travel packages for the New Year's run, which will include hotel and tickets. All proceeds from the travel packages will be donated to the Water Wheel Foundation. Info: phish.com/tours/2018-2019-new-years-run.