KITCHEN MAGIC
From Drab To Fab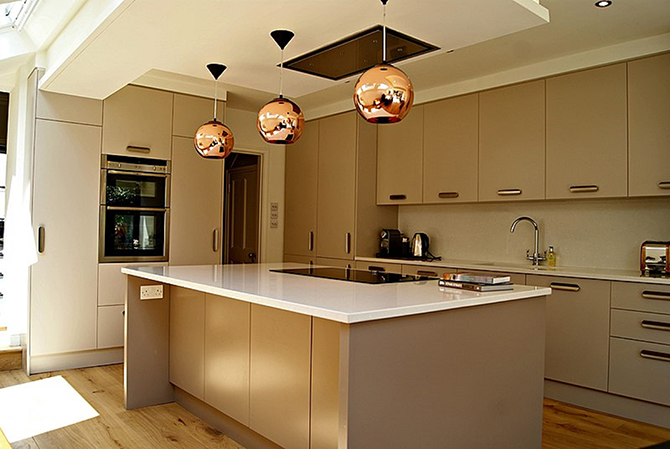 By Karoline Gore
New York City is big on a lot of things: style, dining, entertainment, and money. One thing there is not much of, however, is space. With more than 8.6 million people calling the Big Apple home according to latest census data, it comes as no surprise that space has become a rare entity.
As much as they are considered to be the heart of the home, a typical NYC kitchen is pretty cramped, regardless of whether you call The Bronx or Manhattan home. By implementing a few simple design strategies you can turn your box-sized NYC kitchen into a fabulously-stylish space that is both practical and pleasant on the eye.
OPEN SPACE
Even the most spacious of rooms seems significantly smaller and more cramped if you hoard. If your kitchen cabinets, counters, and shelves are strewn with appliances, utensils, food items and other kitchen paraphernalia it is definitely time to reorganize  Once you have sifted through the disorder you can aim to open up some space by removing some of your cabinet doors and embracing the wonderful world of open shelving which can effectually get rid of the dark and restricted atmosphere in your kitchen.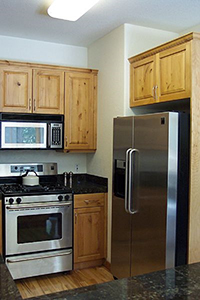 COMPACT & STYLISH
Your choice in appliances can completely make or break your kitchen styling efforts. Bulky appliances may seem handy but they will cause you more harm than good. Where possible, opt for miniature versions of appliances instead of full sized ones. You may be pleasantly surprised by what is available on the market once you start shopping around. A smaller-sized oven, fridge, freezer, as well as cleaning-related appliances such as dishwashers and washing machines, will not only make your pint-sized kitchen look a lot bigger but will also make it a lot more efficient—both from an aesthetic and energy-saving perspective.
COLOR & LIGHTING
You will be amazed at how much bigger your kitchen will appear when you make use of a smart choice of color and suitable lighting. A soft, neutral color with one contrasting wall can make your kitchen a lot roomier, while cool whites, beachy pastels, and warming earth tones all do wonders for a tiny room. Task and recessed lighting can brighten up a gloomy kitchen significantly while under-cabinet lighting can make even the smallest of kitchen seems a lot bigger. Where possible try to make use of energy-saving LEDs that are both immensely stylish as well as easy on your pocket.
There is no reason why your small living space, and your kitchen, in particular, has to appear glum and unfashionable. By simply following the simple guidelines discussed above and coupling them with your own personal style you can easily create a high-end tiny kitchen fit for even the most uppity of New Yorkers.