The Outer Banks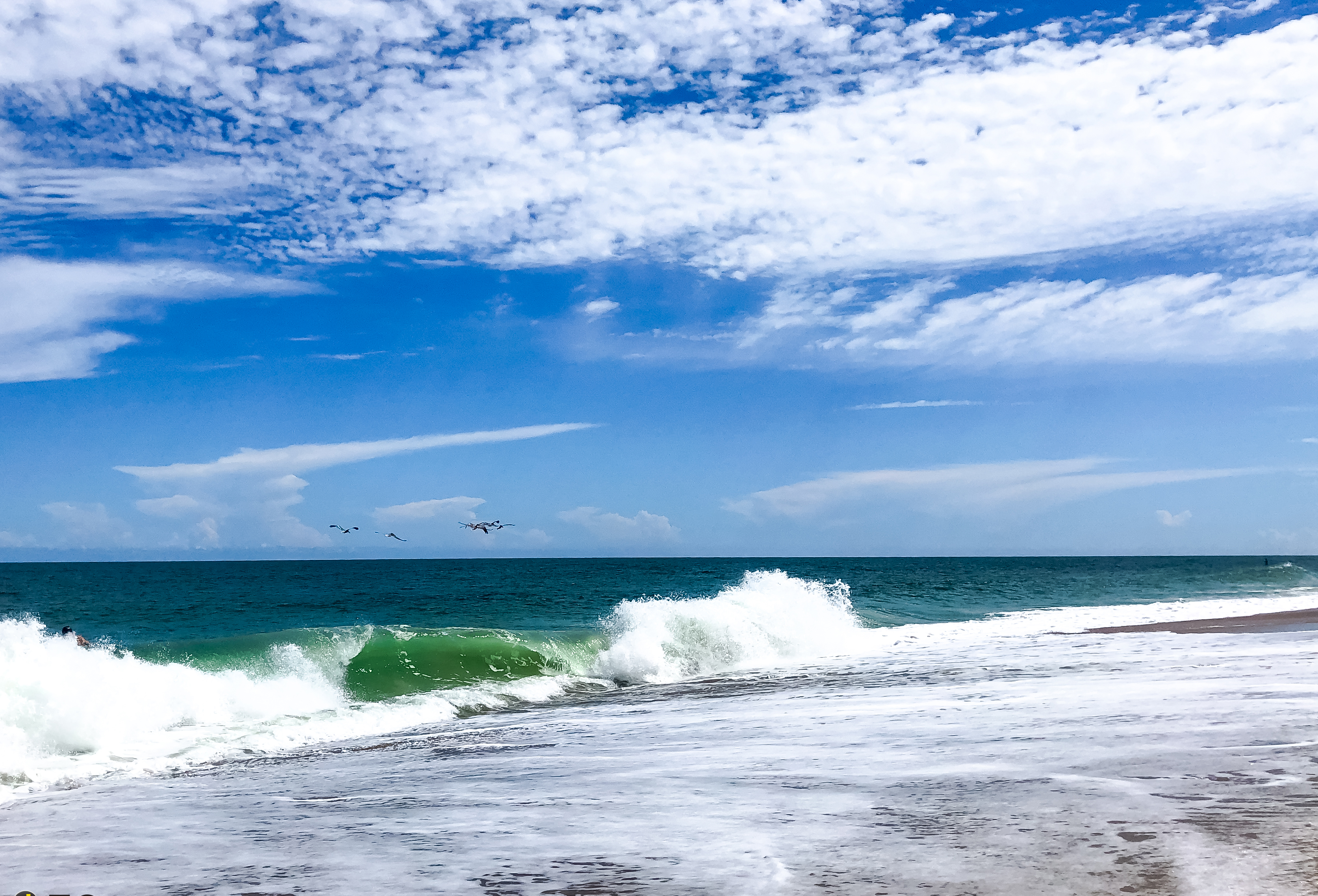 By Jill Highsmith
The Outer Banks is a hidden treasure tucked away off the east coast of North Carolina known for its pristine beaches, deep sea fishing and southern hospitality. This slender string of barrier islands is quickly growing in popularity but still offers visitors a sense of wonderment that keeps them coming back year after year. Rich with southern hospitality and amazing local cuisine this small slice of paradise offers a unique coastal experience unlike anywhere else. Whether you're the traveler in search of adventure, the culinary enthusiast or the free spirit ready to go where the wind takes you, the OBX has it all!! From diving hundred-year-old shipwrecks located only 200 feet off the shore, to standing in the spot where the Wright Brothers first took flight, the Outer Banks offers a wide variety of unique experiences sure to give each member of your group an unforgettable memory that will last a lifetime!
The spell the Outer Banks casts on its visitors is nothing short of magic. It was the driving force behind Joe and Ann Lamb's move here in the 1960's. Enamored by the beauty of this quiet little beach town they decided to put down permanent roots on the Outer Banks and chose the iconic town of Kitty Hawk, North Carolina, to raise their three children. The Lambs began in Real Estate in 1957, but it wasn't until 1968 that they established Joe Lamb, Jr. and Associates. Over the past 50 years they have helped millions of travelers find their perfect vacation rental. They are proud to help provide an easy way for families to experience the joys of the Outer Banks and create their own family traditions.
It is rare to find a first-generation, family owned, and operated business with the longevity of Joe Lamb Jr. & Associates. For five decades the Lambs have played an active role in not only the Vacation Rental and Sales industry but also in the Outer Banks community. In 2016 they were awarded the "Small Business of The Year" award by the Outer Banks Chamber of Commerce in honor of their work in the OBX community. In 2018 they were honored by the Dare County Commissioners office for their exemplary service in the field of real estate. In 1968 they opened their office in Nags Head North Carolina with a goal to have something to accommodate every family dynamic and budget. The company continues to honor that goal today and has expanded their inventory to offer a wider range of rental homes with varying price points and accommodations. With help from their children, grandchildren and staff of roughly 35 employees Joe Lamb Jr. & Associates now manages over 550 vacation rental homes on the Outer Banks. They also offer a full-service sales department for those visitors who have fallen under the same enchanting spell that brought the Lamb family here many moons ago.
Joe and Ann Lamb attribute their success to their family and devoted staff, most of whom have been with the company for nearly a decade and continue to advocate and have confidence in the "Joe Lamb Jr. & Associates" brand. The company continues to grow and add new members to their team creating the perfect blend of innovation and tradition.
The Lamb family is proud to be celebrating 50 successful years in business and is grateful to share this beautiful section of paradise with visitors from all around the world. With dedication, loyalty and a strong sense of values Joe Lamb Jr. & Associates hopes to enjoy another 50 + years of turning vacations into memories and memories into traditions.