NYC'S STYLIST TO THE STARS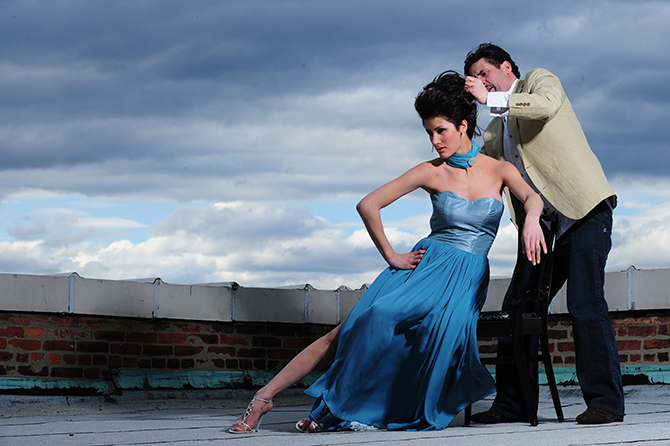 By Patricia Canole
Federico Calce is an expert in beauty with a passion for style and technique. Highly acclaimed for his unique and insightful approach to hair styling, Federico has elevated the definition of a mega-modern and contemporary hairdresser.
Federico moved to New York City from his native Milan, Italy in the early 80's, where he worked at his family's salon chain. His talents were immediately recognized, and was appointed Artistic Director of the salon at Bergdorf Goodman. Five years later he launched his namesake salon, Federico and has since created some of the most glamorous and memorable looks to sweep Fashion Week's runways, Hollywood's red carpet and top fashion magazines alike. He has coiffed the head of many models for Oscar de la Renta, Fendi, Valentino, and Armani fashion shows.
We had the chance to meet with Federico in his salon to find out more about this favorite hairstylist to the stars.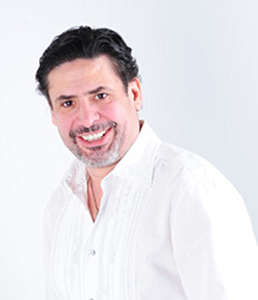 What surprises you the most about what you've managed to achieve in your career?
Being able to regularly address not only the needs of my clients but also my employees by providing them with the most up-to-date innovations in technology, color, and techniques to create new styles and do healthy and beautiful hair. Throughout my years, I have always strived to be at the forefront of innovation in hair care through new trends and the latest techniques. I have always used the most organic non-toxic hair colors. Tocco Magico is an Italian color company that specializes exactly in creating the highest quality products, their ideals and mine are very much aligned. Most recently I am part of the team that created a new hair system for women with thinning hair. I firmly believe that a women's hair is her crown.
What was your inspiration for your new salon?
The new salon at 57 West 58th Street is a modern beauty. New York is heavily influenced by minimalist architecture, and the salon reflects this. All 26 stations are custom made to fit exactly as they are and where they are, creating a sleeker look that is inviting to the eye. I wanted to project a fresh and modern look to inspire not only my team, but my clients as well, to embrace a philosophy of a modern yet elegant look.
What's the most important quality you look for in someone joining your team?
Mostly one has to be a team-player willing to work with others to share and to learn from each other. We always strive to be at the forefront of innovation in hair care through new trends and the latest techniques. We cater to the couture looks as well to complete transformations. We welcome every client into our salons by creating a relaxing atmosphere in which they can explore any look they wish. We help introverts bloom into a more confident self, and we help the confident show off who they truly are. This is the result of teamwork.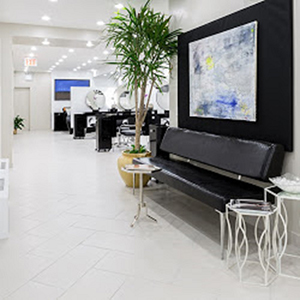 What is the best part of your work?
To see the smile on a guest when they feel special. New York can chip away at a person, and so many of our clients work tirelessly and forget just how beautiful they are. It is our job to remind them of how amazing they look and give them that little extra push. When you look and feel great, you do great!
Tell us something you've learned on your journey.
I learned never to give up. My motto is 'if you want you can.' There have been some hard times when I was first establishing myself in New York, but I am the type of person who finds a positive in the most difficult situation.
Is there a universal cut that looks good on all women?
No! A haircut is the most important part of a women's style. When you first meet a woman, your eyes always tend to look down from the top - the hair down to the clothes. A haircut must be personalized to accentuate or harmonize each unique feature. These unique features are what make us all different and unique, and so a great haircut is much the same.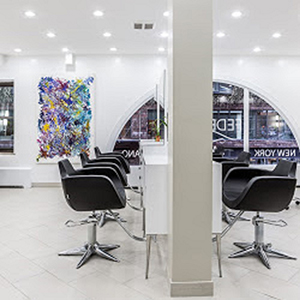 What do you consider the biggest hair "mistake" women make?
There is no reason to look at other women on the street and wish you had their curls or their straight hair. Embrace what you have and flaunt it with a little extra help from us. It is important for the hair to reflect who you are. I wish more women would learn to embrace what they have and let us show them how to treat and style it to show it off.
Who are your celebrity beauty icons—past or present?
Ann Hathaway, Jane Fonda, Jacqueline Kennedy, Sophia Loren, Michelle Williams to name a few. Scarlet Johannsen has shown she is not afraid of change and I admire her for that. Women who are willing to change and show just how confident they are no matter the style are amazing.
Tell us your number one hair care tip.
Cutting hair to its natural flow. Get a great haircut. You can have amazing color, but without an easy to do haircut, you'll never be able to flaunt it like when you walked out of the salon. The difference between a good haircut and a great haircut may seem like nothing at first, but the more you play with it, and the way the shape remains as it grows is the real test of a great haircut.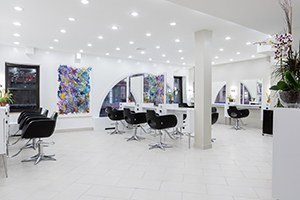 Do you have any favorite trends for Spring 2017?
The biggest trends I am seeing is women with curly hair. So many of my clients that used to do keratin or other straighteners are stopping it and embracing their curls. I spent a lot of time showing them how to style their curls, creating the right cutting techniques for their particular style, and they receive so many compliments that they are finally embracing it. The minimalist style of New York is making its way into hair as well. We will see much less crazy fashion colors like pinks, green, purple and blue and many more natural colors. The natural goldish red color is very in fashion. Not firetruck red, or copper, but that very suave and delicate in-between that looks very natural.
Which hairstyles do you tend to do most often?
Beach waves are probably done the most often. They are extremely versatile: As a loose updo that looks like it is defying gravity, it can give that sultry effortless look. Depending on the tightness and direction of the wave, you can customize it to bring forward the face, or push back and away from certain features. Women love it, and so do I.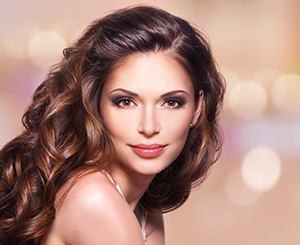 What is the biggest challenge when styling celebrity hair?
Celebrity assistants can make or break you. More often than not they are pickier than the celebrity. Usually, we get along very well, but there have been awkward moments. In the end, we both want the same thing. For the celebrity to look like a star! A cut above the rest, a style icon for everyday people.
Having achieved your dream, what's the best advice you can give someone who also has a passion for hairstyling?
Stay open to evolution and love what you do! Don't be afraid. You will fail more times than you can count. The important thing is that you assess why and how you failed. I promise if you do that, you won't make the same mistake again. Learn to embrace your failings and to evolve!
For more information on Federico Hair & Spa at The Benjamin or Federico Salon, visit federicosalon.com.