MINDFUL IN MANHATTAN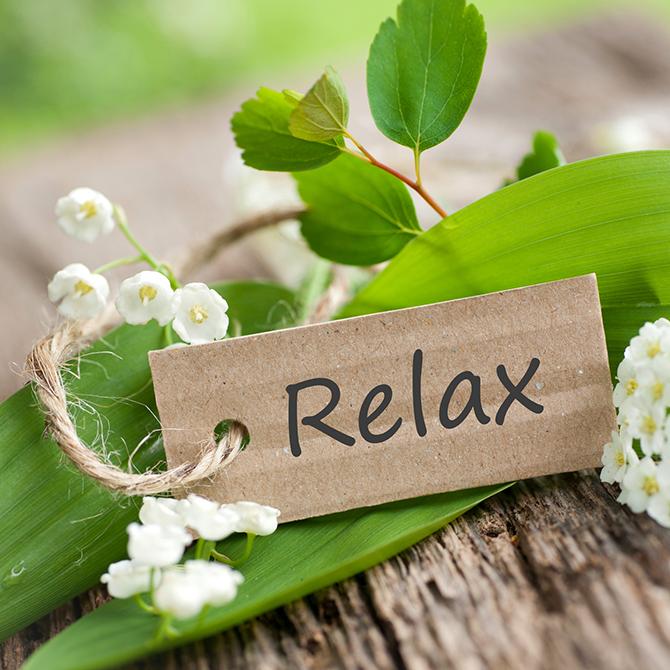 By Michael "Dr. Woody" Woodward, Ph.D.
If you haven't noticed the rapid rise of mindfulness in the city, you may need to work on being more present! Over the last two years, interest in the practice of meditation has been rapidly weaving itself into the fabric of New York life. From neighborhood meditation studios to group seminars to weekly meditations at the office, it's more than likely you have at least had some exposure to the rising trend.
Mindful meditation is certainly not a new phenomenon. In fact, it may be one of the oldest rituals in human spirituality. Similar to Yoga, modern versions of the practice have their roots in the ancient Hindu tradition as well as Buddhism, but with a much more secular twist. Many credit The Beatles with introducing Transcendental Meditation to U.S. audiences in the 1960's and microbiologist Jon Kabat-Zinn for spearheading the use of mediation in managing pain (referred to as Mindfulness-Based Stress Reduction) in the 1970's. However, these practices never caught on in mainstream America.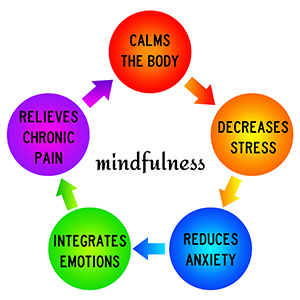 A POPULAR PRACTICE
Fast forward to January of 2014 when TIME Magazine featured a young woman meditating on the cover with the title The Mindful Revolution, marking the dramatic increase in mainstream popularity. That same year the New York Times featured a profile of healthcare giant Aetna's CEO Mark Bertolini and how he has not only championed various mindfulness practices within his company but also commissioned studies to research the benefits. And, those benefits were quite remarkable. The following year market researcher IBISWorld estimated that the mindfulness industry had reached nearly $1 billion in revenue.
Interest in this ancient phenomenon hasn't just been limited to private practitioners and business leaders. The academic world has also taken note, including some of this county's most prominent universities including MIT, Harvard, and the University of Pennsylvania. According to the American Mindfulness Research Association, only 12 academic studies on mindfulness were published in the year 2000. In 2014 that number jumped to 383 studies. Just two years later that number nearly doubled to 674.
With the proliferation of mindfulness apps, and even corporate seminars the rise in popularity is undeniable. As always New York City has been at the forefront of this trend. According to Pandit Dasa a former monk who lived in a monastery in the Lower East Side for 15 years "meditation has been present in New York since the '60s, but gradually started gaining popularity with the help of Yoga over the last 5 to 10 years." He points out the last three years have seen the sharpest increase with "meditation studios starting to pop up all over the city just like yoga studios." One such studio is MNDFL which offers a wide variety of daily sessions designed to help ease the stress that often arises from the fast-paced New York lifestyle. The Greenwich Village-based studio boasts a healthy roster of over 20 experts including guest sessions from such gurus as New York Times bestselling author Sharon Salzberg.
So, this begs the question: Why so much interest in mediation?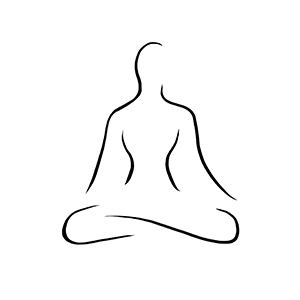 Dasa, who goes by the moniker The Urban Monk, notes that "there are a variety of reasons why people are meditating. Some are doing it for stress relief while some are looking to increase their focus and remain calm during difficult and challenging situations. Others are seeking to get more in touch with themselves and their spiritual aspirations. While many look to it for all of the above."
Jeff Wald a life-long New Yorker and President and co-founder of WorkMarket, a Manhattan-based company that specializes in software for managing the contingent workforce has been a long-time practitioner of meditation and actually believes in its value both personally and professionally. Wald believes that part of the recent rise in popularity, particularly for New Yorkers, is the robust findings from all the academic research. He notes that "when you talk about increasing connections in the brain and enhancing function and productivity that is a great sell to the New York City crowd. The fact is there is not a single study that says this is not a good thing to do."
MEDITATION AT WORK
Beyond his personal practice Wald also supports meditation at the office. Every Monday morning at 9 AM he leads a group meditation session in their conference room. The session is entirely voluntary and open to anyone. Wald notes that one of the fascinating byproducts of Meditation Mondays is the strengthening of bonds between the attendees that allows for a more open and honest dialogue. He points out that there are just so many distractions for everybody today that they don't take the time to center themselves to be present with their team. The ability to just get everybody together in a safe place where they can talk about their feelings is incredibly helpful.
Amy Buckner Chowdhry, CEO and Co-Founder of Answerlab with offices in both New York City and San Francisco agrees that meditation is a great way for dealing with the distractions of New York life. Buckner Chowdhry notes that her walking New York office commute "is a complete obstacle course filled with a cacophony of noises and construction." Although a regular practitioner of mindfulness she admits finding calm in the city can be tough. For Buckner Chowdry "my personal retreat is Madison Square Park, where I take meditative walks along the paths, study the art installations, watch the dogs play, and wonder over the diversity of people I pass."
Dasa is quick to point out that the practice is not a quick fix and it's important to find a practice that works for you. Dasa explains that "meditation helps to train the mind to think more positively especially when things aren't going our way. It can help us become more emotionally balanced which can, in turn, contribute to improving our relationships. For these benefits to be experienced, meditation needs to become part of our life, like breakfast, lunch, and dinner."
---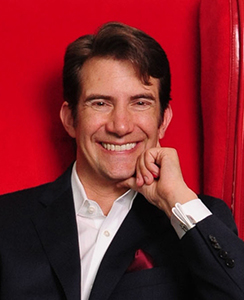 Michael "Dr. Woody" Woodward, Ph.D. is an organizational psychologist and executive coach based in New York. He is the author of the Amazon top-selling book The YOU Plan and a frequent guest expert in the media. Follow Dr. Woody on Twitter at @DrWoody or on LinkedIn at linkedin.com/in/drwoody.